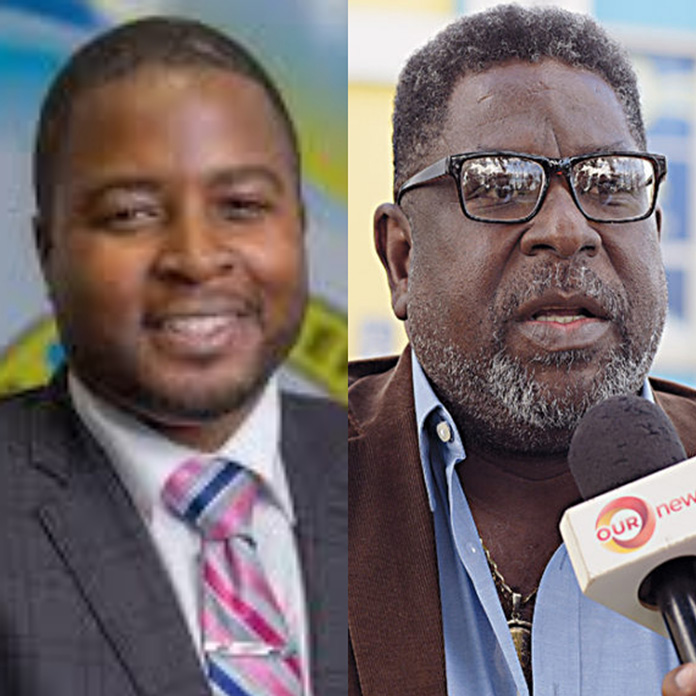 Nassau – A serious turn of events is now unfolding deep inside the Water and Sewerage Corporation [WSC] as Chairman Adrian Gibson has gone rogue on employees.
On Tuesday staff at the Corporation got the shock of their lives when they were served with a notice demanding that they sign a confidentiality agreement to secure their employment.
Staff members are refusing to sign the clause as it fails to explain what is indeed confidential at the corporation. Comment on the matter has not come from the WSC Union President Dwayne Woods and workers refuse to comply.
Chairman Gibson was the first to breech the sensitivity of information at the Corporation when he leaked to the press a number of private bills, which was done to embarrass some members of the public. PM Minnis should fire Gibson for his rogue actions against workers! These major confrontations will hurt the government in the end.
One senior Board Memeber leaked the information to BP and called the Chairman a pure "JACKASS" AND "IDIOT"!
"Emails are being sent to managers indicating that the Declaration regarding confidential matters is being revised. The signings are being set to be done on different within the staff body at WSC.
"I believe the Chairman has lost his mind, BP. Firstly, staff must know what matters are being classified confidential! There are no trade secrets at the Water and Sewerage Corporation or any other public corporation, for that matter. All matters here are public knowledge i.e terminations, promotions, contracts and arranged entered into on behalf of the public etc. So what is the Chairman talking about? Is it that he plans to fire more Bahamians and want no one to discuss it? Or is he deciding to give his parliamentary colleagues another bid $3 million higher than the lowest? The Chairman is a Jackass and Idiot!"
Readers must remember how PM Hubert Minnis promised the people of the Bahamas a Government of Openness, Transparency and Accountably? They also promised the Freedom of Information! Perhaps that, too, was a lie!
We report yinner decide!