MAN DOWN FOLLOWING FATAL SHOOTING – Another victim on another night…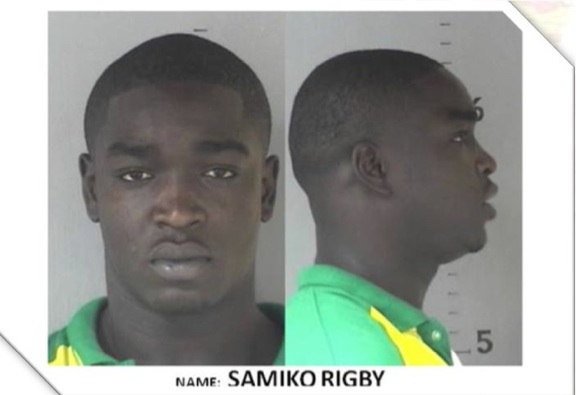 Nassau, Bahamas — Bahamas Press is reporting murder #20 with this latest incident occurring just after 9pm tonight.
Detectives are presently on the scene of a shooting incident that has left a man dead.
The incident reportedly occurred 9:20 pm on tonight at Honeycomb Street off East Street.
Reports indicate that the victim was riding his bicycle along Honeycomb Street when he was approached and subsequently shot by two (2) males who emerged from a nearby track road.
He was shot by the suspects who then fled the area.
EMS responded and pronounced the victim dead at the scene. BP is reporting this latest incident as the 20th murder incident for the year.
Police want this man off the streets tonight…
Officers of the Central Detective Unit (CDU) are requesting the public's help in locating 25-year-old SAMIKO RIGBY of PALM TREE AVENUE.
He is described as having  dark brown complexion, medium build and stands at 6'3" tall.
CDU officers want to question him reference to a serious offence.
Anyone with information that can assist police in location SAMIKO RIGBY is asked to contact police at 919, 322-3333, the CENTRAL DETECTIVE UNIT @ 502-9910, 502-9991 or CRIMESTOPPERS @ 328-TIPS.