D'Aguilar's Baha Mar claims dishonest, baneful and unfounded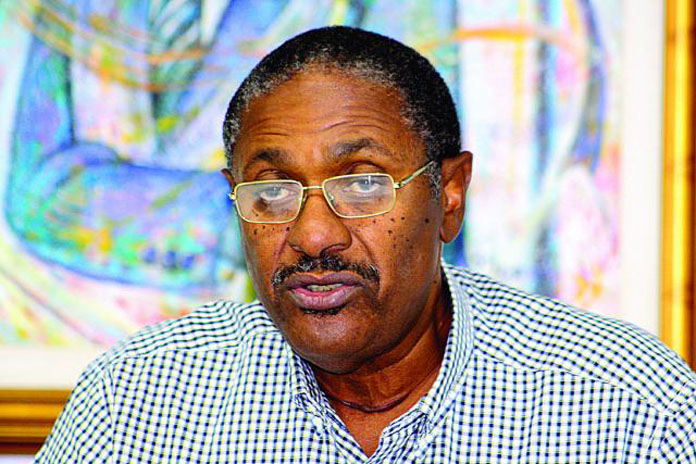 BY Bradley B. Roberts
Recent comments in the media and attributed to local businessman Dionisio D'Aguilar about the ongoing Baha Mar negotiations are irresponsible, inflammatory, baneful, unfounded and certainly do not advance the interests of the government and people of The Bahamas.
While the general tone and direction of the negotiations for the expeditious completion and opening of the stalled project may not be to the personal liking of Mr. D'Aguilar, it is unseemly for him to suggest that the Bahamas government is being bamboozled by the Chinese project investors; there is absolutely no evidence of this.
We thank Mr. D'Aguilar to keep his unhelpful and provocative rhetoric to himself as he has inflicted a redundant amount of harm on this project and to the international reputation of The Bahamas in the wake of Baha Mar's bankruptcy filing. This prancing up and down like a Billy goat on a wooden floor has to come to an end because it has produced nothing positive or helped anybody to date.
When given the opportunity to lead this project to completion as a Baha Mar board member, Mr. D'Aguilar made executive decisions that led the project into default. He agreed to a refinancing plan with the Bahamas government only to double-cross the government and lead the property into bankruptcy without notice to the government. He later tried to justified this behavior.
ENOUGH IS ENOUGH MR. D'AGUILAR. HAVE YOU NOT CAUSED ENOUGH TROUBLE AND HARM? PLEASE GO AWAY AND ALLOW THE DULY ELECTED GOVERNMENT OF THE BAHAMAS TO FACILITATE A PROPER RESOLUTION TO THIS MESS YOU HELPED TO CREATE BUT REFUSE TO ACCEPT RESPONSIBILITY FOR.
Bahamians are optimistic that the principals involved have agreed to finish the project and get it opened in the shortest possible time and have expressed as much via press statement. The Supreme Court appointed Joint Liquidators have received the first round of bids of possible buyers; this too is good news for the displaced Bahamian workers and Bahamians generally. The Prime Minister said from his feet in Parliament that he has personally met with displaced casino workers and assured them of his support in their return to their jobs in an opened Baha Mar.
This silver lining on the horizon after almost one year of intensive negotiations was achieved with absolutely no help from Mr. D'Aguilar, who spent the better part of the last year seeking newspaper headlines to criticize, gainsay and naysay the government and the project financiers, hoping against hope for failure. Nothing he has said to date has engendered hope or confidence in the completion of this project or moved the project forward.
So for peace sake and in the name of Almighty God, PLEASE JUST GO AWAY MR. D'AGUILAR: YOU, YOUR CROCODILE TEARS AND YOUR BAD NEWS SNIDE REMARKS.