Loretta is now calling da shots for the DNA? Or herself?! WHAT IS DIS?!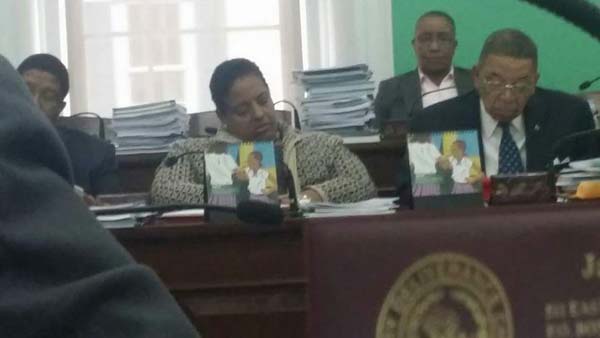 Nassau, Bahamas – This week we saw the complete collapse of team Loretta and Branville as they tried – outside the halls of Mackey Street – to wrestle the leadership of the FNM from Dr. Hubert Minnis.
The wind is behind Dr. Minnis' back as the Party, the Council, the financiers and thousands of FNM supporters and the nation at large have all endorsed and backed the duly elected leader of the FNM: Hubert Alexander Minnis.
Last week Team LGBT went to the Governor General with a letter suggesting no confidence in the leader of her party. Sadly for her, while she was appointed to the office in the Parliament, hundreds of FNMs gathered around Mackey Street to sing to Loretta and the rebel 6, telling them to "Hit da Road Jack…and don't come back"!
The crew had no plan to take over the real FNM. They were defeated at the Party's convention and now, one by one, FNM candidates are doing the mea culpa before Dr. Hubert Minnis.
Dr. Duane Sands stood on the FNM stage in fine form Wednesday night before the sea of Red shouting "One Party…One Leader" as he pledged his support to Dr. Minnis.
We are also learning how one of the four Senate seats will be assigned to the FNM, which would mean Sands would accept that appointment by Dr. Minnis.
Team LGBT lost their chances with the FNM when they appointed Branville McCartney to the top Senate post of Leader Opposition Business in the Upper House. McCartney is a DNA and FNMs want nothing to do with dem!
And while Branville told the DNA he wanted nothing to do with the FNM, Loretta is now leading him. What is dis?!
LGBT and the Rebels have no plan….and we in the public are now seeing that to be the case.
We report yinner decide!