MP told Parliament how Branville while as a Minister solicited cheques for his firm…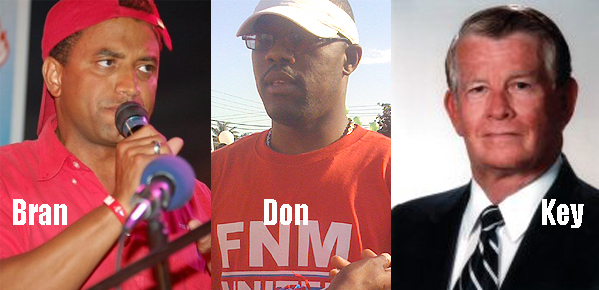 Here is how the Country ended up with the PLP!
 Nassau, Bahamas — At a time when the country is in a major crisis of downgrade and while a large mega project stalls, the debate in the nation is about who is conflicted.
Today, coming out on national radio for a second time on the topic of conflicts of interest was Mr. Branville McCartney, the Leader of the DNA [the party without democracy], talking "Jackass-ness" as usual about who is conflicted.
But OH how we in this country have such short memories! Does Mr. McCartney remember his Conflict of Interest episode when his firm collected a cheque to do work for BAIC while he served in the Cabinet of the Bahamas?!
And here's where it got nasty! In late 2011 the Parliament was informed how BAIC paid thousands of dollars to the law firm of then-Cabinet Minister in the Ingraham Government, Branville McCartney, where is was alleged that no work was ever done. Making the charge was MP for South Abaco Hon. Edison Key who stood on his feet and charged how then-Minister McCartney solicited the business while he served in the Cabinet of the Bahamas! The decision we know was to help a broke FNM, who failed in his election bid to become a Member of Parliament for a Southern Constituency.
BAIC paid big money to the law firm allegedly at the request of the then-Cabinet Minister who was at the time tied to the firm as the senior partner. How is it no member of the WUTLESS MEDIA remembered this when Mr. McCartney began talking about conflicts?
Question to Branville McCartney – HOW DID HE GET IN THIS ROW OF CONFLICT in 2011?
Please tell us!
We report yinner decide!