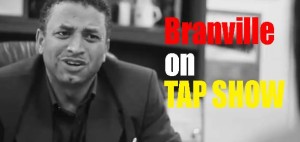 THE man who claims Prime Minister Ingraham has "NO COMPASSION"–  forcing BP to call Ingraham The "NO COMPASSION MAN", is now speaking out. BP wonders since LIME is now here and the MOU tabled if Branville McCartney will tell the Bahamian people if he supports the deal.
In a bold move today the PM did just what BP said would happen in the Parliament this week; he tabled the MOU. Now the power of selling the people asset is left to the men and women in the Parliament of forty-one [41]. WHO WILL SIDE WITH THE PEOPLE AND WHO WILL SIDE WITH INGRAHAM? We shall all see in this national show.
What was good was how "NO COMPASSION MAN" called the names of all the people appointed to SELL a NATIONAL ASSET and deliver MISTRUST TO THE PEOPLE!