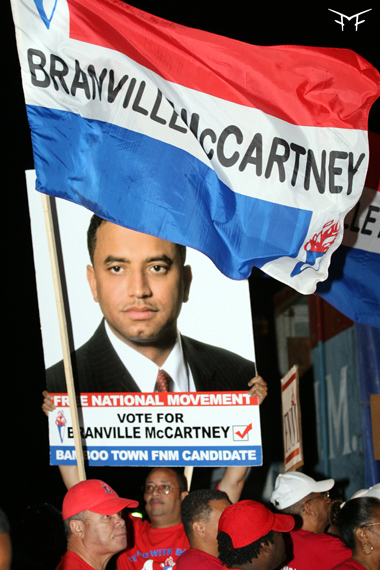 FNM Party to soon prepare for the Great Return of Branville McCartney as Deputy Leader of the FNM!
BREAKING NEWS >> BRANVILLE MCCARTNEY IS HEADED BACK TO THE FNM TO BECOME THE NEW DEPUTY LEADER OF THE PARTY!!!! FNM and DNA are now one, brought together by SAVE THE BAYS AND BIMINI BLUE!!!!
We told yinner Branville will ditch the DNA as they are owned by the same People against Bahamians!!!
According to the Press Statement by SAVE THE BAYS: "Churches, trade unions, business associations, concerned citizens' groups and both the FNM and the DNA have signed on to the rally being coordinated by the fast-growing national movement that has championed the cause of the public's right to know…."
WHAT'S THE FAST-GROWING NATIONAL MOVEMENT? Its the FREE NATIONAL MOVEMENT! The FNM AND CO IS HAVING A RALLY ON BAY STREET – MAKE IT SIMPLE!…
Ain't like anyone coming though…. We predict no more than 50 people will show up on Bay Street! Cause we Bahamians headed to Andros for Crab FEST!!!!
But what will this mean for the New FNM? It means Team LGBT will run for the Leader this coming November, coached by groups supporting Ingraham which seeks to keep the FNM destabilized. Dispute that, Butler will be defeated by the Dr. Minnis' establishment inside the Party. The move will also make way for Team Branville and the DNA, who will collect into a strong block deep inside the FNM and fill the void for the Deputy Leader post leading the support into the General Election.
Huge money we understand will collect behind Branville as seen recently with Rupert Roberts who went green last month in advance of the money train behind the FNM! But more importantly Branville's return back to the FNM will rebrand Dr. Minnis' leadership as having solidified outside fringed groups in the rebuilding of the FNM; gathering old forces and former PLPs into a new fusion of the FNM!
The new face of the FNM will then sell a one-two punch against the Christie Regime! Polls prove many inside once on the PLP ship has lost favour with the party and are looking for an alternative. The Minnis/ MaCartney team will form that new face which will become the attraction in Bahamian politics of 2017. And get this: THE BIG MONEY PEOPLE ARE ALREADY IN ON THE DEAL!
In a Tribune Poll taken this weekend Dr. Minnis surged again in popularity among FNMs beating out Butler, Ingraham and Sands as a future in the Party.
Additionally in polls conducted by the Christie Team back in 2013, the facts were made clear that if an election was held today the PLP would be landed back into opposition.
What in hell is dis?
We report yinner decide!




http://www.youtube.com/watch?v=L-3xn91FOaU