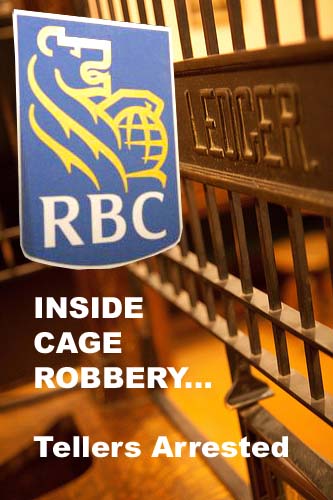 Nassau, Bahamas — We have information coming into us at this hour that a recently retired employee of RBC JFK Branch may have been involved with giving herself loans in the names of people who do not exist or cannot be found.
Information coming into our breaking news Department at this time confirms that the lady retired from the bank on Dec 31, 2009 after been employed with the bank for more than 30 years. Our multiple sources are all confirming that the potential losses for the bank may be over $ 100,000 and can go up to $ 500,000.
"We have only begun to find out some of these loans, and we cannot find the individuals who the loans were purportedly granted to. We are checking and cross referencing as much as we can at this time," our source said.
The retired employee is said to be missing and her family cannot seem to be able to locate her. another source confirmed that the Country Head Nat Beneby and the Manager Personal Financial Services, Joyce Coleby- Reviere, have called in the authorities and want the lady in question to be picked up and charged.
However, they have not been successful in their pursuit.
We have a lot of concerns coming out of RBC particularly staff say they are being badly treated by the powers that be, we will do a story on this and other concerns at Finco in short order.
WE implore Nat Beneby and Joyce Reviere to treat their direct reports in a civil and Humane manner or they will be left in that Bank by themselves.
It was late last year when tellers at the Palmdale Branch found themselves on the wrong side of the law. With light hands and sticky glue like fingers police took into custody members of that branch for 'thiefin' people money! It looks as if another former employee has stepped up the game.
We say to our readers and to RBC STAY TUNED.