Louis Bacon's Save the Bays Candidate Adrian Gibson will no longer run in South Beach…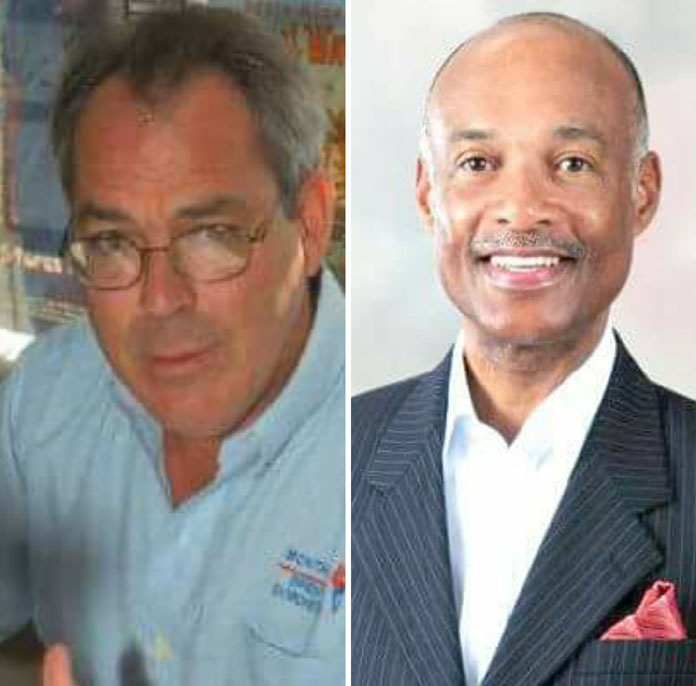 Nassau, Bahamas – If there is any doubt that Louis Bacon and Sarkis dem have now taken over the FNM, this coming Thursday candidate's launch will prove the point.
BP intel has learnt Sarkis' Bahamar Academy instructor, Jeff Lloyd, shall be named as the new candidate for the South Beach constituency seat come this Thursday. We can confirm Bacon's Save the Bays attorney Adrian Gibson is expected to be named as the candidate in another seat of the party after not getting a warm welcome in the South Beach seat. He is the second candidate to get run.
The FNM is having a tough time finding a suitable candidate for South Beach after Mr. Bamboozle fled the constituency on a wave of allegations and scandal. Some suggested he was caught pulling some something that could have landed him under da jail. WHAT IS DIS?
What is interesting, though, in the announcements this coming Thursday is the fact that Bay Street has forced Dr. Minnis to accept their candidate named for the St. Anne's seat after he butchered and axed the chances of Chippie Chipman from getting any future nomination.
BP can confirm former Deputy Prime Minister and MP for St. Anne's Brent "Mr. Small Things" Symonnette shall be named as the candidate for St. Annes. Symonette, who called in "Corky" just a few months back, was also backing the "Gang of Six".
Symonette was also thrown off the Finance Committee of the Party, but we at BP know what happened; Bay Street, which owns St. Anne's, has told Minnis to "…give us our 'tings' or you will lose yours". Minnis has folded and, well, Symonette shall be named.
In the end, Louis Bacon team will get six seats. Sarkis who is hitched to the train of Bacon and Save the Bays shall get six seats and Bay Street will get its portion to join the Minnis/Cecilites coalition FNM.
Meanwhile, we could tell you Loretta and the defeated group are set to call on the government to reveal the details of the Letter of Intent Scandal which has engulfed Leader of Opposition MP Renward Wells. Sources tell us, "Wells will not get a nomination and neither will Michael Pintard…they don't know it yet but both men could bring down the FNM if Christie unleashes his political dogs of war!"
We report yinner decide!