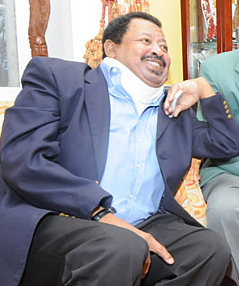 Bahamas Press mourns the passing of a giant of a man, Brenville BULLA Hanna, today. He had a long struggle with kidney failure. He was on dialysis for twelve years.
He was he former chairman of the PLP and then moved to the caucus of the FNM. Hubert Ingraham in his FNM appointed Bulla Consultant to the Local Government Ministry. That position he retained when Perry Christie became Prime Minister.
Hanna told Christie Ingraham and Tommy Turnquest to STOP THE BICKERING and take care of the poor. We ask them to take heed of the words of this great man and do just that. START NOW!
Hanna was respected on both sides of the political divide. Bahamas Press understands his body will be interred in Acklins.
May the heavens receive this great Anglican and server of the church.