No member of the wutless media has reported this – they busy following Minnis making up the 22 protesters today outside the government building!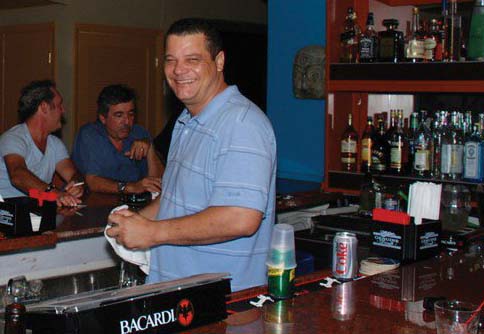 Criminals shot up Brain and forced the closure of a Bahamian tradition!!! HANG HANG HANG HANG!
Nassau, Bahamas — Breaking News coming into Bahamas Press confirms operator of the famous "Keith Chicken Shack", which closed down following a near fatal shooting last year February has died.
The breaking report coming into BP tonight confirms bartender at the Barbalu night club on West Bay Street, Brian Keith Aranha, who had been shot last year following a home invasion on Fleming Street succumbed yesterday morning.
Brian, many would remember along with his former business partner, Kurt Melnechuk, once ran the ZOO nightclub on Saunders Beach.
Bandits had stormed his home on Fleming Street in a violent attack raining a hail of bullets on  the victim. NO MEMBER OF THE WUTLESS MEDIA HAS INFORMED YINNER OF THESE DEVELOPMENTS – but they will after this BP report!
The shooting has ended a life long tradition in the Bahamas "Chicken – N- da Bag" at the famous eatery. BP was indeed a regular at Keiths. It was a regular meal washed down with a cold strawberry soda. Now we ain't gat nutting! No Keith nor Brian or Princess our famous attendant.

Boy I tell ya – da criminals need to be hung!
May he rest in peace!
We report yinner decide!