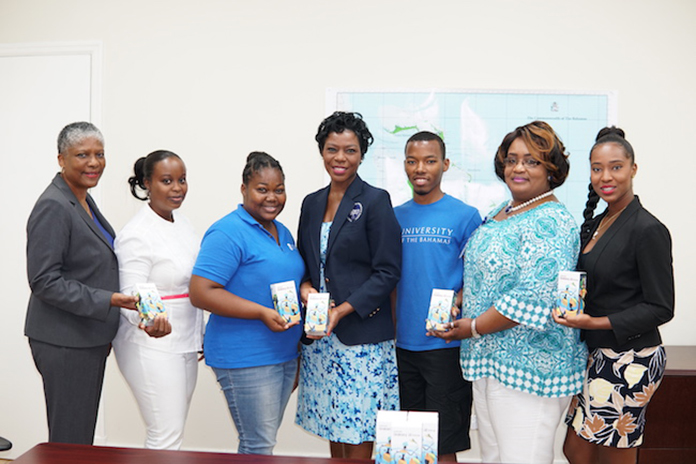 Nassau, The Bahamas. September 6th, 2017. As Hurricane Irma intensifies, BTC continues to make its final preparations. The company today made a special donation to its newly formed tech squad that will be assisting with communications efforts.
Ten students from The University of The Bahamas make up the NEMA/UB Tech Squad. They will assist NEMA with keeping the public up to date with the latest information on Hurricane Irma. Communications Director for NEMA, Lindsay Thompson thanked BTC for the donation noting, "We are so grateful that BTC has stepped up to the plate again. The NEMA/UB Tech Squad will be on the ball keeping the public up to date."
Vice President for Mobile at BTC, Ms. Alphanique Duncombe said, "NEMA plays an integral role keeping the public informed and aware of the updates in the event of a hurricane. BTC was proud to learn that the UB students will also be assisting with the agency's communications efforts. Today we are providing top notch devices equipped with SIM cards, mobile voice and data services to enable the team to do their job effectively."
UB Tech Team Squad member, Leonardo Swain said, "Volunteering instantly gets my attention and I am proud to be a part of the NEMA/UB Tech Squad. This was an excellent donation from BTC and it will play a huge part in our role as we disseminate information to the community through NEMA."
BTC is reminding customers throughout the country that they can tune into watch or listen to live updates from the national broadcaster through its free Flow to Go app. "BTC will also continue to provide NEMA with use of its mobile platform to provide updates to the public," Duncombe ended.