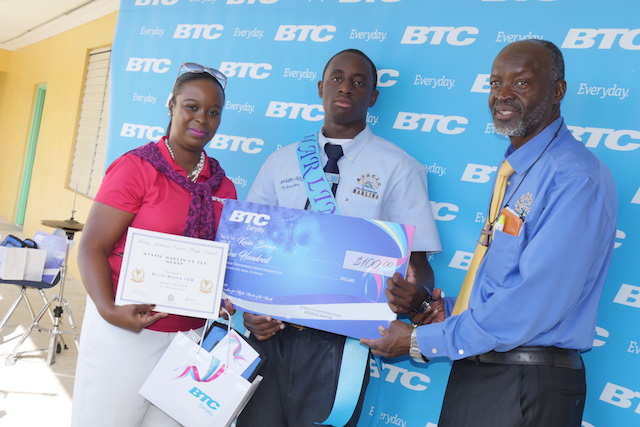 Today, BTC and Doris Johnson Senior High School teamed up to recognize the achievements of three outstanding students, Kevin Brown, Shanae Rolle and Deandrea Clarke.
"We have to demonstrate to our young people, that there are benefits for hard work and determination. We shared in this moment with Doris Johnson Senior High, as they recognized stellar students from grades 10-12. It is important that we continue to make meaningful investments in the future of the country," said Indira Collie, BTC Public Relations Manager. Principal James Clarke said, "We are indeed grateful for BTC's support. Their involvement today served as an added boost of encouragement for the students. We launched our "Mystic Marlin's Student of the Month" program just last month and we are recognizing the efforts of the awardees. We are definitely proud of our students and we welcome BTC's support in helping us achieve our goals."
The three students received a mobile phone, mobile airtime and a cheque for their accomplishments.