Investors say they can't find the money to invest in Aliv…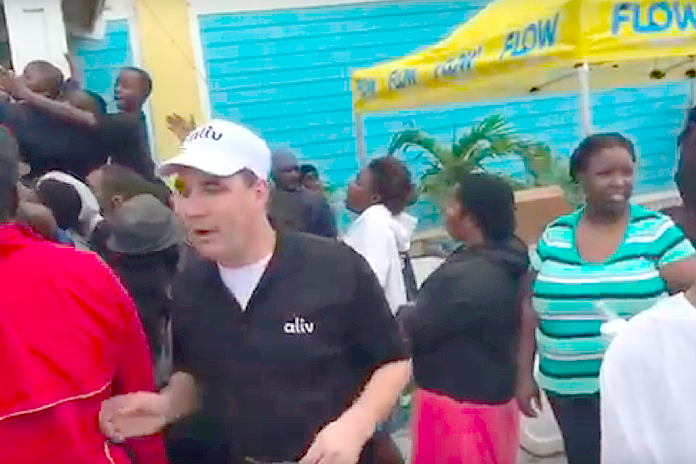 Nassau, Bahamas – The Government of the Bahamas wants to deliver a quick turnover on its stock deep in the new Cable Bahamas mobile company Aliv, which launched just last month.
Readers should remember how, in setting up Aliv via its parent HoldingCo, the government used the $62.5 million spectrum fee paid by Cable Bahamas for its mobile license to make sure Aliv was able to put in place the necessary infrastructure to become the second mobile provider. Cable Bahamas cash books were tight, investors were slow to buy in and so the Government stepped in. But something, we believe, has gone terribly wrong!
Just before Christmas Aliv began letting go staff at its call centre on Grand Bahama which today is still hush-hush in media circles. Phone sales are beyond slow and customers are not buying in.
But this week one of those watching the company and overseeing the sale of the HoldingCo stock held by the government to private companies alerted in the media that the government is having problems divesting itself from the HoldingCo [Aliv] Shares.
Gowon Bowe, one of the Government's advisers on the developments, told the Tribune this week that the government is especially eager to reclaim that $62.5 million invested by selling all of HoldingCo's [Aliv] share capital to private, institutional Bahamian investors.
Mr Bowe explained that some investors did not currently have the financial resources to do so, and were requesting extra time to come up with the full payment.
Could the stall to buy into the second mobile provider be the results of serious problems already faced with the Aliv network, and, therefore suggesting confidence in the company has been lost? Could it be that a great return on their investment by the Cable Bahamas mobile company cannot be realized, thus their lack of interest?
We at Bahamas PRESS warned how current investors around the boardroom table at Cable Bahamas were not enthused to invest or buy into the Aliv product, and, thus, from earlier in the year, we believe the fallout has already begun.
Sources deep in the company told us, after seeing Damian Blackburn standing outside looking bewildered at a BTC Marsh Harbour promotion, they knew the fight had been lost. Hundreds were at the event shouting "THIS IS BTC COUNTRY!"
But what we know is this: not only are investors not confident with putting money behind Aliv, but consumers have also stalled in buying into Aliv and their projections into the market are already way off.
We report yinner decide!