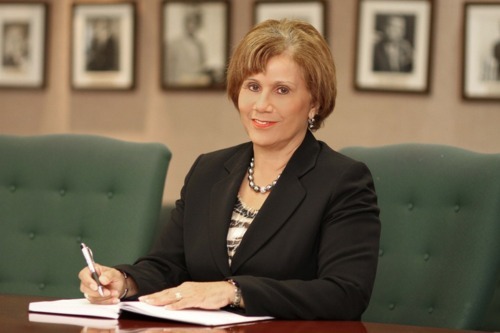 NASSAU, N.P. – Ahead of the government's release of its revised electronic communications sector policy, The Bahamas Telecommunications Company (BTC) is calling for special attention to be given to the state of Internet-penetration across the country.
Felicity Johnson, BTC's senior vice-president of Legal and Regulatory Affairs said the stagnation in Internet-penetration since 2009 is a fundamental issue that should concern all Bahamians.
"We are missing critical opportunities to engender development across the islands of The Bahamas because of the stagnation in Internet-penetration. We encourage the government to adopt a policy that supports innovation and entrepreneurship in the electronic communications sector, particularly as it relates to increased Internet services and Internet access across the islands," said Ms. Johnson.
After months of delay, the government has promised to release its 2012-2015 electronic communications sector policy in early April, a move that is expected to alleviate uncertainty in the investment market.
In its 2013 plan, the government's regulator body stated, the country's productivity could be materially enhanced by "increases in take up of Information and Communications Technologies (ICTs)". Pointing to a 2009 World Bank study, URCA highlighted the positive correlation between increased Internet penetration and economic growth, concluding that it is of "immense value" to The Bahamas to foster growth in Internet access across the country.
Although BTC is not deemed to have Significant Market Power (SMP) in the provision of high speed data services and Internet connectivity, it has taken a leading role in expanding Internet access, particularly through its wholesale offerings.
"We have provided an affordable wholesale offer for companies wanting to resell Internet services. This is particularly useful for companies who may be smaller and more nimble to provide services in the Family Islands. BTC has never sought to impede competition in that regard. In fact, we have encouraged innovation and entrepreneurship, and made it possible for these smaller operators to resell the service," said BTC Chief Executive Officer Geoff Houston.
"In the new sector policy, we hope that the government reflects a strong interest in the continued expansion of Internet access across the islands.  BTC has taken its Universal Service Obligations (USO) very seriously, providing fixed line services and dial up Internet service in all communities across The Bahamas. We have gone further to invest $63 million in our Next Generation Network (NGN), which will further increase access to high speed Internet and a range of other Internet-based services," said Mr. Houston.
The government's sector policy is expected to address a number of issues, including telecommunications infrastructure, e-commerce, and regulation.  In the interest of economic growth, BTC is looking forward to clear support for a policy of increased Internet penetration across the islands of The Bahamas.
The Bahamas Telecommunications Company (BTC) is the leading telecoms operator in The Bahamas. BTC is jointly owned by Cable & Wireless Communications (51%) and the Government of The Bahamas (49%). Cable & Wireless Communications has both management and Board control.