BTC empowering artisans of Bahamian Culture!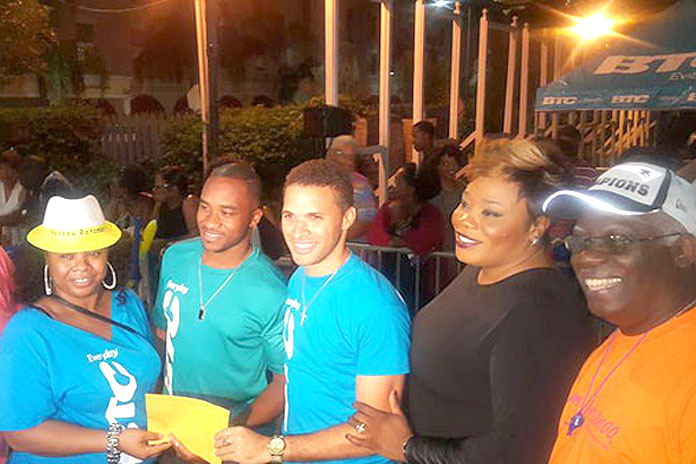 Nassau, Bahamas – BTC will once again sponsor the national Boxing Day and New Year's Day Junkanoo Parades as a part of its five year commitment to the Junkanoo Committee of New Providence. In 2011, BTC pledged $850,000 to the furtherance of Bahamian culture through an ongoing sponsorship of the nation's most colorful native display, the annual Junkanoo Parades.
"Junkanoo is perhaps one of the most important national celebrations in the country. It's one of the few activities that brings together all Bahamians as we celebrate who we are as a people. We're happy that we have been able to partner with the JCNP to put on the annual Boxing Day & New Year's Day Parades, said Leon Williams, CEO."
BTC signaled the start of the Junkanoo season with the "BTC Junkanoo Rollover" event which took place on Saturday, November 21st in Rawson Square. At the event, all major Junkanoo Groups came together for a massive rush-out heralding BTC's annual support to the parades.
"We start the Junkanoo season with a big 'thanks' at the Rollover," said Silbert Ferguson, President of the Junkanoo Corporation of New Providence. "BTC has been a true ray of hope for the Junkanoo Community. No other sponsor has ever assured their support for Junkanoo and culture the way that they have. BTC's sponsorship will go a long way in supporting groups to buy much needed supplies and to complete their pieces. I extend sincere thanks to BTC on behalf of the whole Junkanoo Community."
In addition to the sponsorship of the actual parades, BTC also provides funding to the Choreographed Dancers in the A&B categories. Choreographed dancers in category "A" groups have received $6,000 in funding and dancers in category "B" received $1,200 in funding.
Wendall Francis, Chairman of the "A" category Group Roots whose dancers won both categories in last year's rollover, said that he and his dancers are also grateful to BTC. He stated that thanks to the funds, Roots is looking forward to a spectacular performance on Bay Street.
"We are grateful to have BTC on board," said Mr. Francis. "Their corporate support goes a long way, they have sponsored our girls for the last six years and in thanks our dancers will have the BTC logos on the back of their costumes. We feel secure going into this season and we look forward to really bringing it to Bay Street just as we did to the Rollover."
Carol Barnett, Senior Manager for Sponsorships & Events noted that "Year round, BTC is actively involved with community initiatives. We literally sponsor hundreds of events and activities ranging from sports, youth and community. This year the public can expect great things from BTC during the parades."
BTC has been a supporter of culture and community for years. In addition to its $850,000 Junkanoo sponsorship, BTC has also sponsored Bahamas Junkanoo Carnival $1m this year. BTC has also supported scores of cultural events and activities nationwide.