More than 35 residents of Long Island assisted with food packages by the community this week – Loretta Butler-Turner didn't offer a dime – And goes to Parliament to tell a bold faced lie!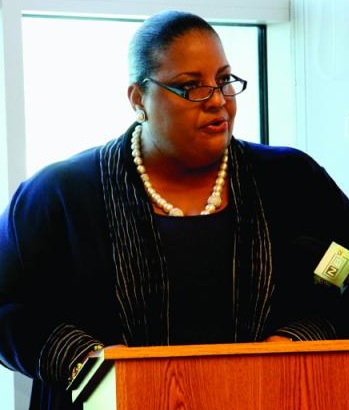 Roses, Long Island — Serious FNMs are scratching their heads and must wonder why did they even consider Loretta Butler-Turner for deputy of the Party now she has thrown Long Island under the bus and claimed that there is no hardship there.
Now this is amazing. Here a woman who left her safe FNM seat to represent a stronghold of the Party, and goes to Parliament and suggests that there is no hardship on the island, and then tells Parliament this week that no one is "dying of starvation."
FACT ONE! We ga say it again: Bahamas Press never said people were dying of starvation, but that residents were finding it hard to cope with the hardships created by the global recession and some people were in need of food.
Recently, Long Island also encountered some crime issued where a troublesome boy  was wreaking havoc on the vulnerable; robbing members of the community as times are tough.
Interesting though this week a group down in Long Island decided to assist many of those people facing hard times on the island and for Bahamas Press we, too, assisted in this exercise.
BP has received a list of the donors of this recent assistance by the community and guess what – Loretta Butler-Turner is nowhere on the contribution list of the donors. SHE GAVE NOT ONE DIME TO THE CAUSE!
We can tell you former MP for Long Island Larry Cartwright heads the list of supporters of the food drive, which has brought relief to some 35 members of the community.
We can tell you also members of the PLP and DNA Party assisted in the packaging of groceries for those finding it hard.
The project was a noble exercise and we champion all Long Islanders for their kind act of charity to help the weak, strengthen the poor, lift up the fallen and champion this great cause of humanity.
But we ga ask again: "Where was Loretta?"
Talk bout girl on FIRE? You ga soon get fired by the people of Long Island and the FNM!

We report yinner decide!