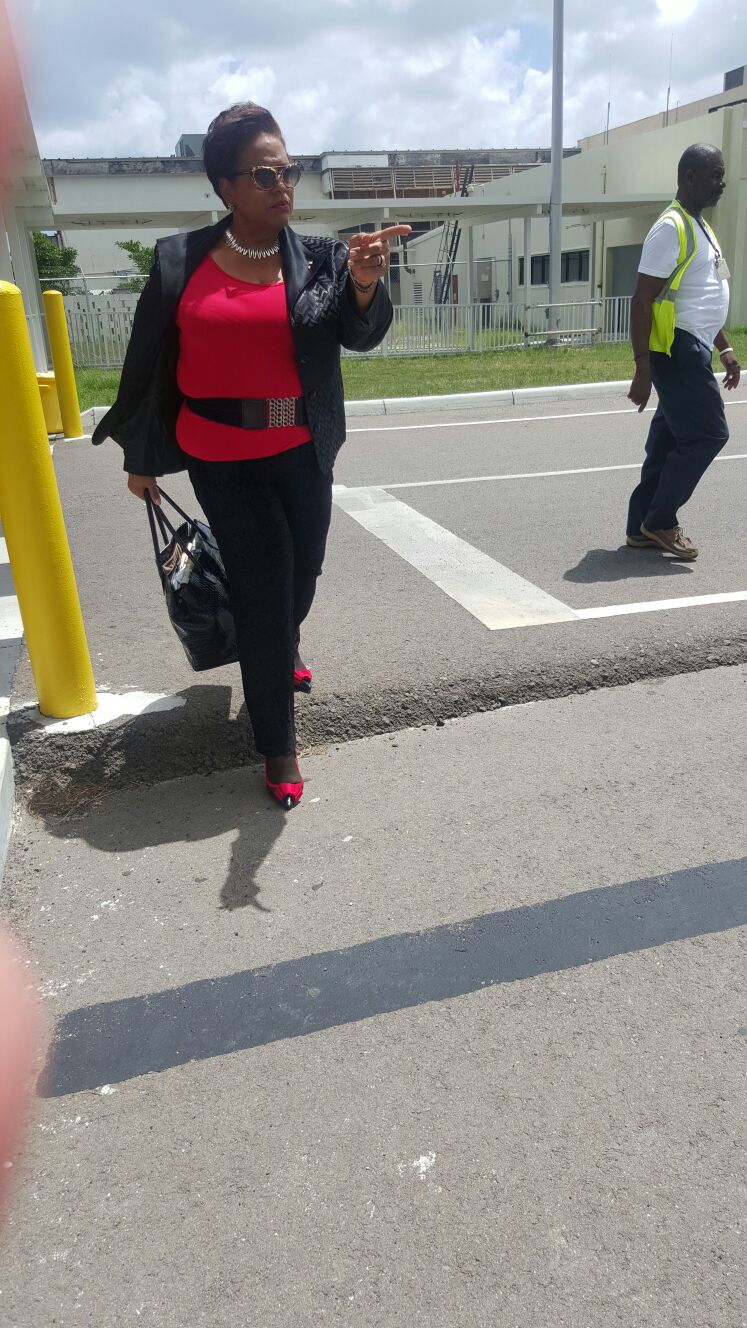 PRESS STATEMENT
Loretta Butler Turner
MP for Long Island
7 August 2016
Our country is in great peril with little hope in sight. While many countries in our region have recovered or are experiencing economic progress and growth following the Great Recession of 2008, the Bahamas is regressing because of the gross incompetence and spectacular failure of the Progressive Liberal Party.
Instead of delivering 10,000 new jobs in their first year of office, the PLP wrecked the Bahamian economy and failed to rescue thousands of unemployed youth. The PLP failed to deliver hope for most Family Islands. It failed on mortgage relief, National Health Insurance, and in many other areas.
This is likely the most corrupt government in Bahamian history, with questionable activities in numerous ministries, departments and public corporations. This is a government of massive waste. Many of its leaders live high off the hog while thousands of Bahamians continue to catch hell daily.
Residents of New Providence continue to be terrorized by criminals who engage in armed robberies, which sometimes lead to murder. A new murder record has been reached with another record quite possible this year. Crime is spreading to some Family Islands. If we do not arrest the spread of crime it will destroy our way of life
The Commonwealth of the Bahamas cannot afford another five years of the PLP. From the collapse of Baha Mar to the downgrade of our credit rating to the decline in our GDP, we are teetering on the brink of economic meltdown.
The dire state of the nation demands unity and rejuvenation within our Free National Movement. Such unity will require urgent reform within the party. In this spirit, I pledge my every effort toward the unity and renewal of the FNM.
It is my fervent hope that unity will be achieved through a spirit of collegiality, dialogue and mutual respect from all within the party. Mutuality will only be achieved when we all pledge to have our deeds resemble our words and so earn the public's trust.
I urge those delegates who supported our cause during the recent leadership race, to offer their support to our Party Leader Dr. Hubert Minnis and his leadership team.
It has been my privilege to fight for the people of Long Island every day of the last four plus years. Long Island is, and must remain, FNM country, and if Long Islanders want me to, I will accept my party's nomination, and continue to serve the wonderful people of Long Island.
I pledge to Long Island, that an FNM government will deliver the infrastructure and public services needed to jumpstart the local economy and to provide greater economic opportunity generally and for communities still suffering in the aftermath of Hurricane Joaquin.
I urge those FNMs who may be thinking of not registering to vote, to please register and to please re-engage with us. I ask FNM voters to support the FNM candidate in their constituency and to encourage FNMs to do likewise.
Our task now as FNMs is to regain the trust and the confidence of our core voters and of non-aligned voters. This requires good leadership, the best and brightest candidates, a compelling vision and a viable policy agenda for the country.
I am happy to have offered various policy initiatives during my leadership bid. I am hopeful that the FNM's final policy agenda will feature dynamic and imaginative programs and ideas for: economic growth and jobs; expanded entrepreneurship and enterprise initiatives, including for small- and medium-sized businesses.
This FNM vision should include: creating stronger, safer and healthier communities; transforming public education and training at every level; catastrophic health insurance; Family Island development and the devolution of more responsibility to local government; reform of the criminal justice system and an insistence on transparent, accountable governance, with no tolerance for corrupt practices by public officials.
Those of us who offer for public service must acknowledge error, learn from our mistakes and then set out to become better public servants. In this spirit I take account of public criticism and hope that any errors of mine will be forgiven.
My commitment remains to the common good of our country and to the greater good of the Bahamian people and the FNM remain unshakeable.
I rely still on the goodwill, prayers and graciousness of the people of Long Island and on the encouragement of FNM well-wishers throughout our beautiful Bahamaland.
Every institution and individual must always be open to change and growth. It is also my fervent hope that the FNM continues to be open to such change and growth. For my part, I seek God's guidance and grace, and your patience, as I continue to grow and to change.
May God continue to guide the Commonwealth that we all love and cherish.