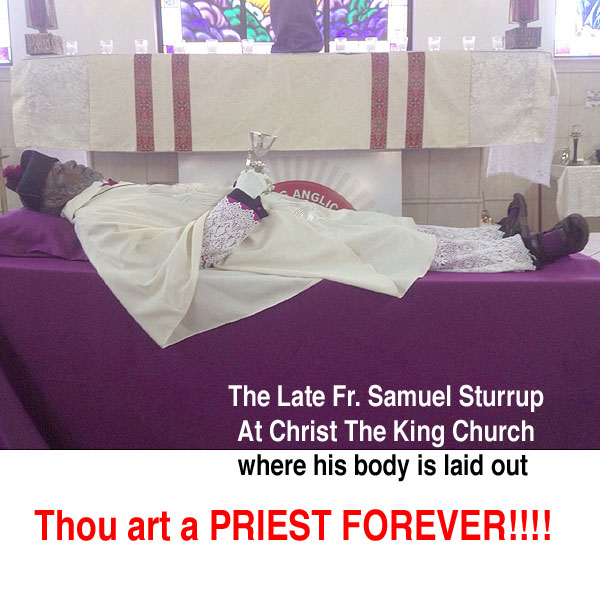 Nassau, Bahamas — Bahamas Press teams is at this hour paying our respects to Canon Samuel Sturrup, who will be laid to rest this week.
The Canon died last week Wednesday following a short illness.
His remains are dressed in full priestly garments at Christ The King Church in Ridgeland Park.
May he rest in Peace. Amen!