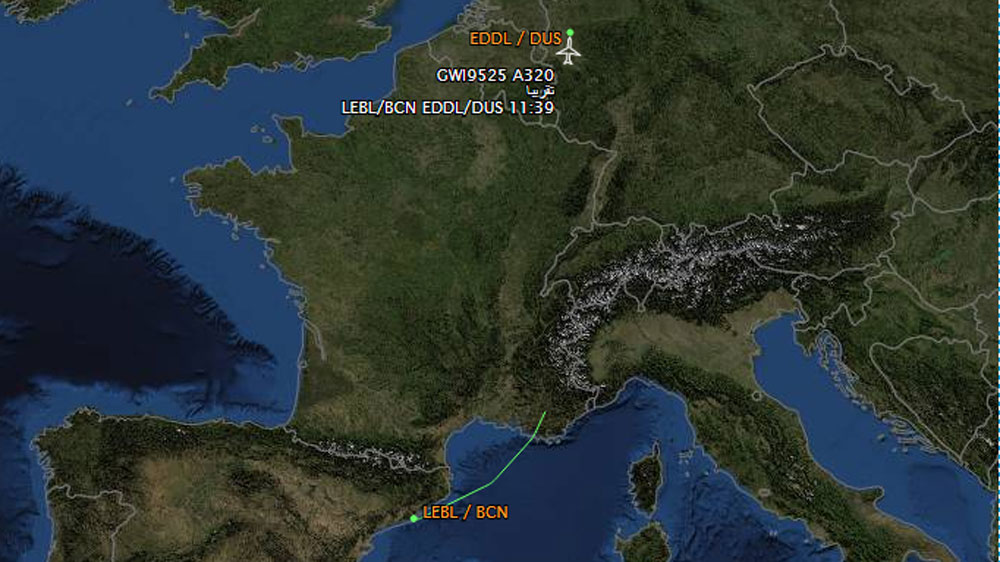 Teams find black box of Germanwings aircraft in snow-covered mountains as authorities say no survivors expected.
All 150 passengers and crew on board an Airbus plane operated by Germanwings are presumed dead after the aircraft crashed in the French Alps region.
There is no hope of finding any survivors, French police said on Tuesday.
"There is no need for any rescue operations, everyone is dead," said a police officer in the town of Le Vernet, near the crash site.
French Interior Minister Bernard Cazeneuve said in the evening that one of the black boxes from the plane was found.
Search teams have been struggling to work in the remote and snow-covered area where the aircraft crashed.
Germanwings said the Flight 4U9525 plane, which was travelling from Barcelona in Spain to Dusseldorf in Germany, started descending one minute after reaching its cruising height and continued losing altitude for eight minutes.
"The aircraft's contact with French radar, French air traffic controllers ended at 10:53am (9:57GMT) at an altitude of about 6,000 feet (approximately 1,825 metres). The plane then crashed," Lufthansa unit Germanwings' Managing Director Thomas Winkelmann told reporters.
He said that routine maintenance of the aircraft had been performed by Lufthansa Technik and there were no abnormalities with it.
In a live briefing earlier, French President Francois Hollande said: "There were German and Turkish victims. There should be no French victims but I am not completely certain … We are in mourning," he said. "It's a tragedy on our soil."