<<< Soon to be ousted Chairman of the PLP, Glenys Hanna-Martin. Bahamas Press is calling for her removal at the PLP Convention this October!
Nassau, Bahamas — Bahamas Press and the wider public at large will witness the greatest move of chaos the Progressive Liberal Party has seen ever in its 57 years of history. PLP Chairman Glenys Hanna-Martin, who we praised on this blog as the 'GIANT SLAYER', has proven to be nothing but a BAG of HOT AIR and Bahamas Press will now say why we've come to this conclusion.
Readers of BP would remember, Hanna began her journey as Chairman of the PLP on high principals and reachable goals. Remember now she is Arthur and Beryl's daughter, GOOD DECENT PEOPLE! In 2008 Hanna-Martin rolled out a plan for the PLP under the theme "UNITED WE STAND".
People have forgotten this, but BP holds a good memory. Hanna-Martin gave a detailed plan and gave reasons to PLPs as to why they should support her for Chairman. As Chairman Hanna-Martin said she will:
Recommit the Party to its sacred ideals and principles
Ensure the effective operation of Constituency Branches nationwide
Reestablish the Grand Bahama Council;Revitalize the Progressive Young Liberals
Spearhead initiatives to stimulate sustainable funding of the Party's efforts
Promote a greater involvement of the Women's Branch in the Party's Affairs
Increase participation of Stalwart Councillors and encourage among the wider membership a greater understanding of their role and an enhanced esteem
Initiate a drive to increase membership
Review the Party's Constitution to assure its continuing relevancy to the objectives of the  Party including structure
Ensure effective coordination between the various organs of the party, to promote greater inclusion and improved communication with the membership and the public at large
Establish the Lynden Pindling Centre simultaneously as a  political hub and as a national resource Centre and create links with Academic Institutions
Strengthen and Enhance the profile of the Party.
She begged PLPs back then to, "UNITE IN THIS COMMON CAUSE." Yeah right! That common cause is what is common in the PLP, CHAOS and CONFUSION! Reports reaching BP confirm Hanna-Martin is out of her league and really does not practice what she preaches. [ BP Anniversary PIN: 2519 8489 4893 ]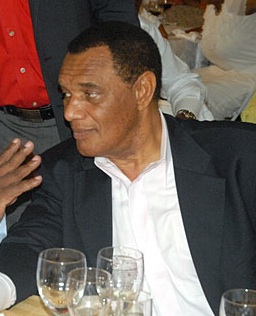 Readers would remember how Hanna-Martin was the same woman reading the constitution like a comb and took Ingraham to court for irregularities in the last local government elections. Readers would remember we believed than and now that her fight was Right, Just and GOOD! But we must now stop and ask ourselves was her fight sincere?
Today PLPs are discovering new things about Mrs Hanna-Martin and boy are they shocked. Hanna-Martin, Obie Wilchcome and Perry Christie have locked hands to do what they must to create the GREATEST CHAOS and BALL OF CONFUSION ever at the next PLP Convention.
Sources deep inside the belly of the PLP tell us, both Hanna-Martin and Wilchcombe are so much in bed together, that the phrase "RAPE IN THE PLP" would require further explaining, so let us explain.
We understand, old stalwarts and elected delegates who do not support these two are being told they MUST TAKE THEIR LAST $50 DOLLARS IN THESE TOUGH ECONOMIC TIMES AND REGISTER FOR THE PARTY'S OCTOBER CONVENTION. While others who support them need not pay a dime. Is this the same PLP? Or has the PLP now become the new Communist Party of The Bahamas? How could Hanna-Martin and OBie tell pensioners, Pay up or carry their YOU KNOW WHAT? How could they? And in the same breath tell others welcome in? They all should be removed from office immediately!
Secondly, we hear how the Party of Taylor, Hanna, Pindling and Butler has allowed and watched this same Chairman deny family islanders the right to be elected as delegates. Hanna-Martin we understand has denied these islanders their democratic right to vote at the PLP Convention. She suggests she cannot hold election in these places because the PLP has no money to travel across the country to elect persons. HOW COULD CHRISTIE SIT BY AND ALLOW THIS TO HAPPEN? This would mean family islanders would have no say in who will become the future leaders of the PLP! FOR A SECOND TIME WE ASK, HOW COULD CHRISTIE SIT BY AND ALLOW THIS TO HAPPEN? WHERE IS THE DEMOCRACY, WHERE IS THE TRANSPARENCY and WHERE IS THE TRUST?
Thirdly, our belly source tell us despite the fact that calls were made for Wilchcombe to step down as Convention Chair, no attempts have been made by the LEADER OF THE PLP nor its CHAIRMAN to ask WILCHCOMBE to do so and here's why.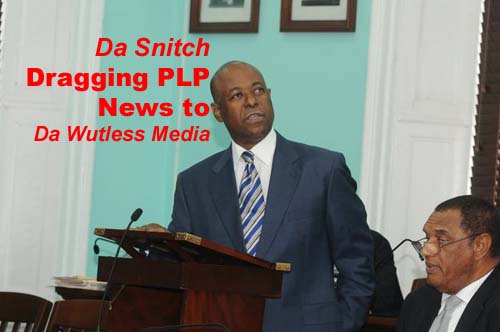 While every candidate in the race for office in the PLP have requested contacts for stalwarts and delegates eligible to vote at the Party's Convention, everyone else except Hanna-Martin, Christie and Wilchcombe has been given the wrong list of persons eligible to vote. For example one list, the PLP belly source said, has voters names on it but half of the persons have died and the other half has no contact numbers attached to it. Meanwhile Christie, Hanna-Martin and Wilchcombe are calling delegates and Stalwarts day and night. The people collecting the information from the branch elections are keeping that information to themselves. THIS IS INCREDIBLE! THIS IS A NASTY, THIS IS THE PLP!

Does this mean the PLP cannot hold fair elections? And how could an election be confirmed as fair if this kind of SKULDUGGERY continues? THIS ALL SOUNDS LIKE SOMETHING NEED TO BE FILED IN THE SUPREME COURT OF THE BAHAMAS IMMEDIATELY! How can anyone who sees this happening still be PLP, sit down and do nothing? THIS IS INCREDIBLE?
How could Hanna-Martin be apart of SUCH 'VICKED CORRUPTION', FRAUD and INJUSTICES? Hanna-Martin was the same person who just months ago took Ingraham to court for employing similar tactics and caused a minister in the CABINET to resign? Why would Christie sit down and allow this UNDEMOCRATIC MOVE to continue in the PARTY of PINDLING, BUTLER AND HANNA? And can someone PLEASE tell us, when will 'DA SNITCH' step down?
BOY, this country needs CHANGE!