Could Baha Mar site now be a point to smuggle Chinese into the US?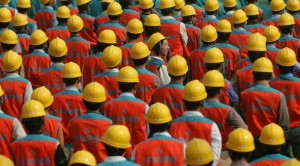 Nassau, Bahamas — Four Chinese employed at Baha Mar capsized in waters off New Providence in their attempt to flee the Bahamas and head for the United States.
Sources deep in the know tell us the men attempted to flee the Bahamas from the abandoned section of Jaws Beach far in the back of New Providence over the weekend.
The men, we are told, were making their escape in a canoe, amidst high waves and sea surge.
It was reported that after the vessel capsized, the men were thrown overboard. Since the incident three of the men have been recovered, but one is still missing.
A series of warnings were carried out by the met office warning residents with small vessels to remain in port, however the four men thought it was a good idea to sail undetected in the dark when authorities would be unable to find them.
Repeatedly the Christie Administration has expressed concern over the high number of foreign workers at Baha Mar, which has a labour agreement to allow work permits for more than 8,000 Chinese workers while young healthy unemployed Bahamian construction workers sit home waiting for a job.
UNBELIEVABLE!
Now that the Chinese are escaping the construction site and fleeing to the US, Americans should be concerned as now it means no one knows who is illegally entering their country.
A Baha Mar official told BP that this is not the first time workers have vanished from the site.
We report yinner decide.