Taxpayer's money had to be put up to pay for Baha Mar executives?! What in da hell is dis?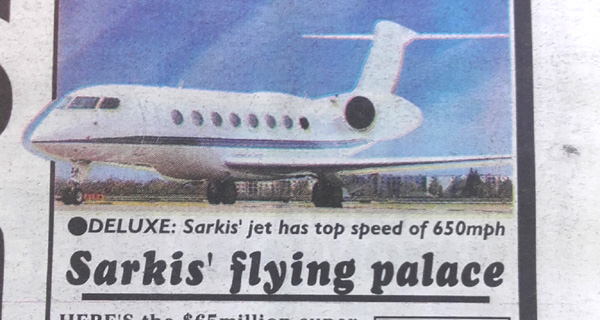 Nassau, Bahamas – It is day two for the high-level meetings on Baha Mar with the Chinese Import Export Bank and we can report those closed door meetings have began around 7pm Monday evening.
Earlier today an emergency meeting of the Cabinet had convened in order for the government to approve details being requested by the Bank following Day 1 of closed-door meetings.
BP however understands when the said meetings were scheduled for Beijing; the Chairman of Baha Mar told Prime Minister Christie how he could not even afford a ticket to the Orient for his two negotiators. Seeing the need to have all the parties at the talks, your government – at the mercies of Mr. Christie – had to bail out Sarkis again! But get this; while taxpayers were paying for Baha Mar to sit around the table for something major to benefit him, Sarkis jumped his ass on his private jet and flew off to Europe! That don't look like someone interested in Baha Mar if you ask us!
This ain't ga end well for him!
We hope the Chinese call in the debt and put the place into receivership just as Brookfield did with Atlantis and let the new management group come in. The sooner this is done the better!
Meanwhile, we at Bahamas Press can report today State Minister for Legal Affairs, Hon. Damian Gomez, and representatives from Baha Mar and CCA Bahamas are scheduled to meet with Justice Ian Winder tomorrow morning, 14th July, at 9:30am in chambers. This is going to be interesting!
Readers should note that last evening Baha Mar called for silence on all decisions now underway in Beijing! What yinner think they have to hide?
Chile Please – BP ga talk yinner business!
We report yinner decide!