A 77-year-old Bahamian woman ran off Cabbage Beach by police?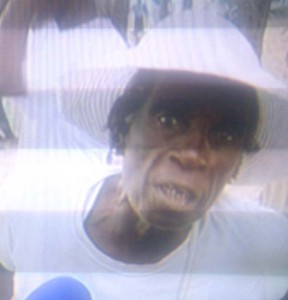 Nassau, Bahamas – They say they believe in Bahamians and will put citizens first, but over at Cabbage Beach today, in the vicinity of Atlantis, a different story unfolded.
A 77-year-old vendor, along with beach operators and craft salesmen and women, all of whom are trying to make an honest living, were being run off the beach by police, thanks to paid big-wigs from Atlantis.
By Bahamian law, all beaches are public property up to the water mark, so when did Cabbage Beach become private property?
With the entire town in crisis, with people finding it difficult to buy food and pay high light bills, with all the houses and churches being broken down along with and shelters for the poor everywhere, why in the hell would the 'People First' government join forces with Atlantis against Bahamians? WHY?
Today's horror against Bahamians begs the question; is this what the people can expect for the next five years under a Christie PLP Government?
Why would anyone in the Bahamas authorize force against Bahamians making an honest living when every man in the government knows unemployment among young Bahamians stands at 34%? What kinda S*** is this?
Who are we building this country for? The few? The rich? Come on man! Get it right!
Why would any government for that matter even allow a hotel like Atlantis to control a beach and block Bahamians from entering it?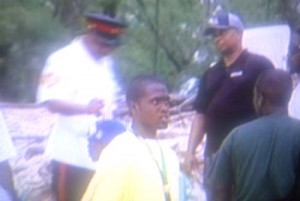 Bahamas Press calls on the 'Bahamians First' Government to stop its bastardizing treatment against Bahamians! Let that 77-year-old woman sell her straw dolls on the beach!
Say they believe in Bahamians? Yeah Right – Yinner Believe in Atlantis!
Not putting Bahamians first on day one!

We report yinner decide!