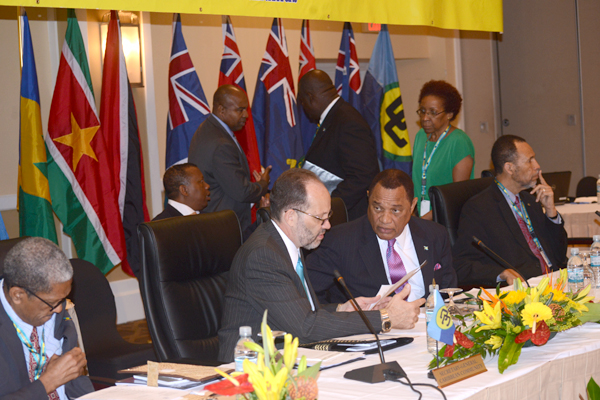 By Betty Vedrine
Bahamas Information Services
NASSAU, The Bahamas – The Bahamas must feed itself as a matter of urgency, Prime Minister the Rt. Hon. Perry G. Christie relayed to delegates at the Opening Ceremony of the 26th Inter-Sessional Meeting of the Conference of Heads of Government of the Caribbean Community (CARICOM) at Melia Nassau Beach Resort, February 26-27.
"Currently, The Bahamas imports almost everything that we eat, a situation that is common in many CARICOM nations," said Mr. Christie. "Our annual food import bill is approximately one billion United States dollars. My Government has decided that it is time that "we must grow what we can and only buy what we must."
To this end, Mr. Christie said that the government has embarked on meeting its agricultural needs with the creation of the Bahamas Agricultural and Marine Sciences Institute (BAMSI). He welcomed the Director General of the Food and Agriculture Organization (FAO) Dr. Jose Graziano da Silva and Ministers of Agriculture of CARICOM member states who have been meeting in Nassau.
On Tuesday, February 24, during a luncheon at the British Colonial Hilton, Prime Minister Christie invited input from the Agriculture Ministers on sustainable methods to reduce the country's dependence on food imports and towards expansion of BAMSI. The following day, the Ministers of Agriculture visited North Andros for a site tour of the institute. Mr. Christie said that BAMSI is a $20 million investment and that it would become the tool that would demonstrate that substantial cuts can be made in the country's huge food import bill.
"Over the next two years, it is envisioned that we will reduce food import by 20% in as many as 30 imported crops and, in time, through our value added strategy, improve that percentage incrementally," said Mr. Christie.
He said that this objective ties in well with the government's agenda to enhance human capital and also the theme of the current inter-sessional meetings, which is, 'Leveraging CARICOM's Human, Cultural and National Resources for the Economic Development of the Community.'
"My government is committed to eliminating the perceived stigma of backyard farming amongst idle youth and highlighting the prestige and longevity of a career in agriculture, marine resources and other spin-off economic industries."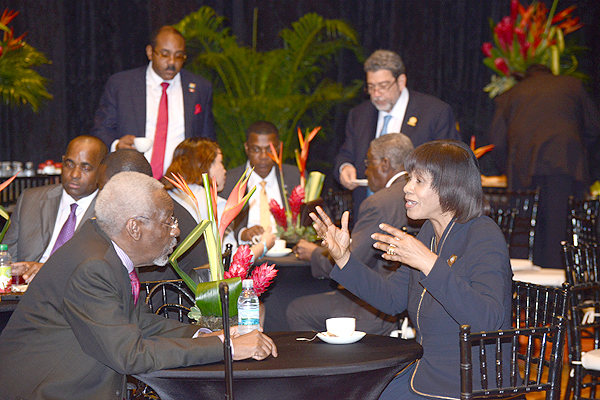 Scenes from CARICOM on Thursday, February 26, 2015 at Melia in Nassau.  BIS Photos by Patrick Hanna…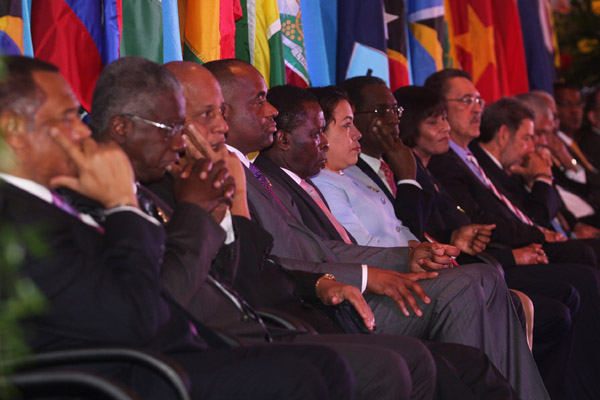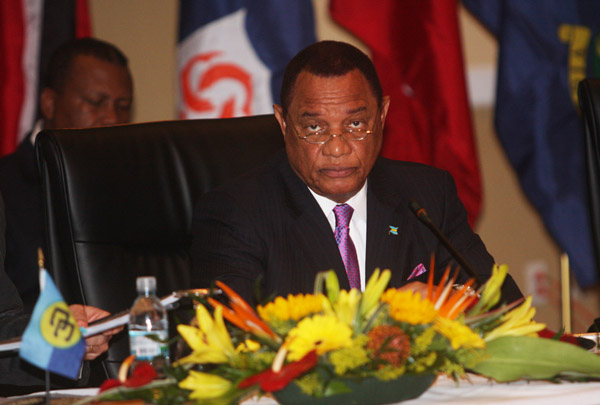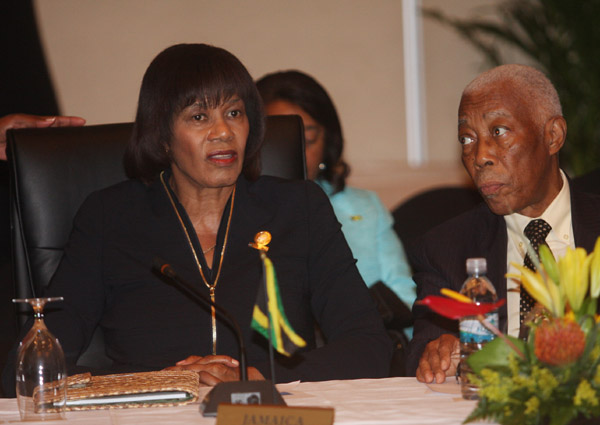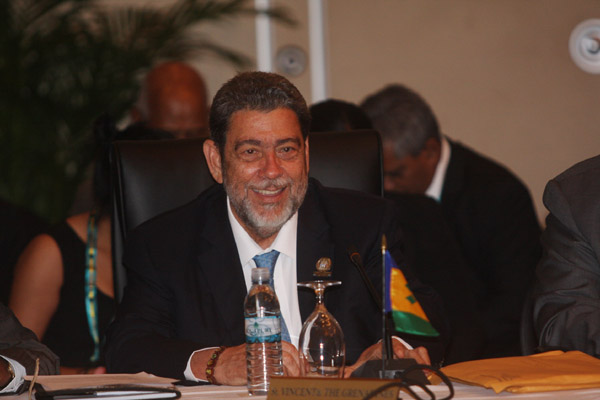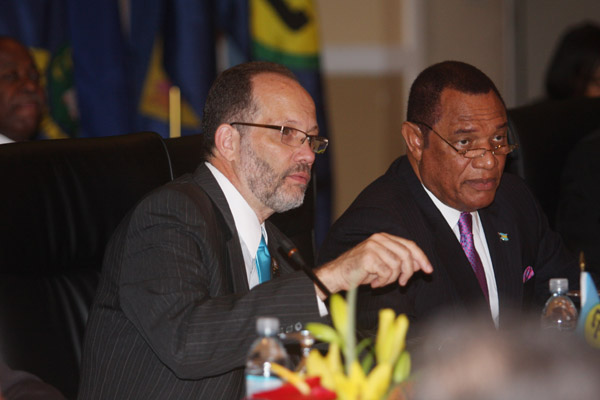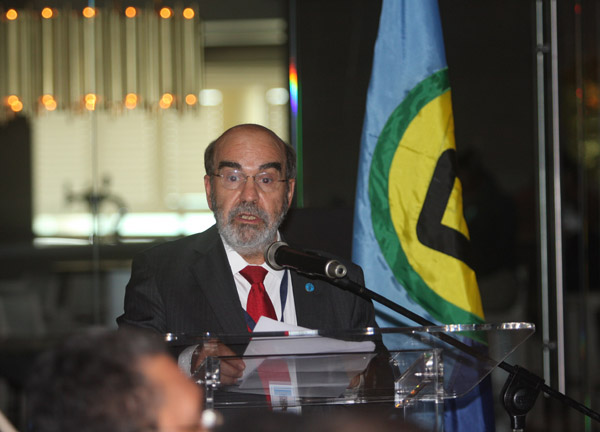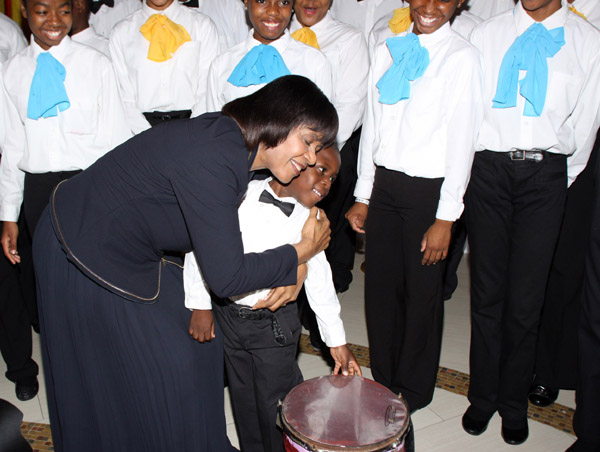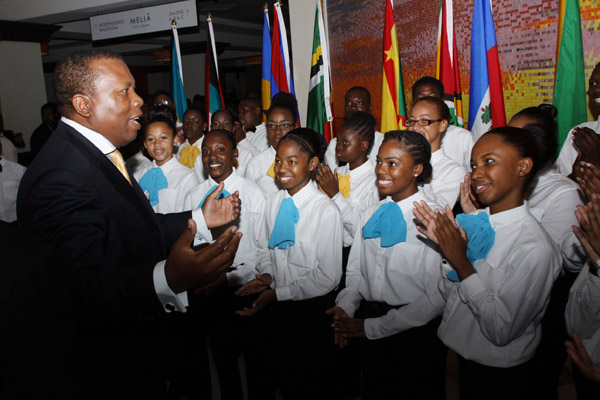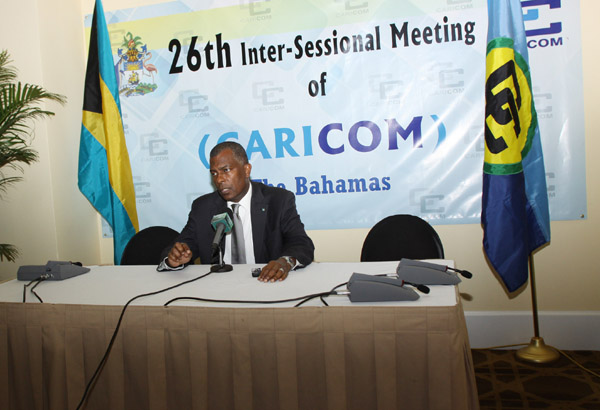 PS: Bahamas Press has been banned off Facebook for the next 28 days. For all breaking updates, news reports and up-to-the-minute news log on here at www.bahamaspress.com. join us on twitter or instagram for breaking news report….