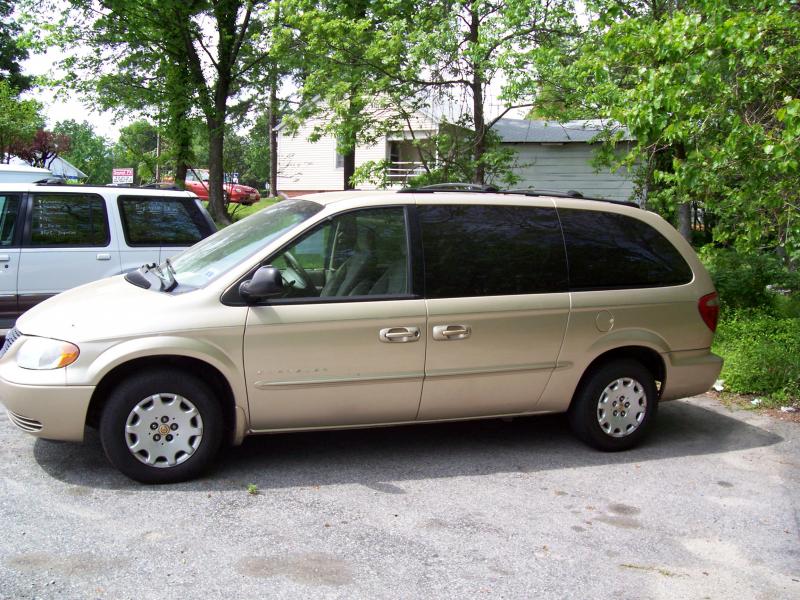 WASHINGTON – Chrysler filed for bankruptcy protection Thursday and announced it will temporarily halt most of its vehicle production while it completes a deal with Italian carmaker Fiat designed to revive its tattered fortunes. The Obama administration said it had long hoped to stave off bankruptcy for the nation's third-largest automaker, but it became clear that a holdout group of creditors wouldn't budge on proposals to reduce Chrysler's $6.9 billion in secured debt.
Clearing those debts was a needed step for Chrysler to restructure by a government-imposed Thursday deadline.
"No one should be confused about what a bankruptcy process means," President Barack Obama said in a midday announcement. "This is not a sign of weakness but rather one more step on a clearly chartered path to Chrysler's revival."
Chrysler LLC filed for Chapter 11 bankruptcy protection in New York with the hopes of emerging in as little as 60 days under the new partnership with Fiat. The government, which has already poured $4 billion in loans into Chrysler, would provide up to $8 billion more to carry the company through bankruptcy, said senior administration officials speaking on condition of anonymity. The government will also help appoint a new board of directors.
The deals give Chrysler "a new lease on life," Obama said. "I have every confidence that Chrysler will emerge from this process stronger and more competitive," he said.
Under bankruptcy, Chrysler would still sell cars and the government would back its auto warranties. But Chrysler said Thursday that it will idle its plants during the legal proceedings. The company's chief executive, Robert Nardelli, said in an e-mail to employees that he will leave when the bankruptcy is complete.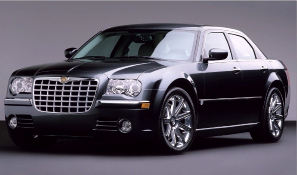 When that occurs, the United Auto Workers union would own 55 percent of the Auburn Hills, Mich.-based automaker and the U.S. government would own 8 percent. The Canadian and Ontario governments, which are also contributing financing, would share a 2 percent stake.
Fiat, which the Obama administration hopes can jump start Chrysler with its fuel-efficient and lower-emission technology, would initially get 20 percent of the company but could end up the majority stakeholder. Fiat's share could rise to 35 percent if certain benchmarks are met, and Fiat said Thursday it could get an additional 16 percent by 2016 if Chrysler's U.S. government loans are fully repaid.
Obama said Chrysler Financial, the arm of the company that makes loans to buyers and to dealers to finance their inventories, will be merged into GMAC Financial Services, once General Motors Corp.'s finance arm. The new GMAC will get government support. Chrysler's base of dealers would also be pared down.
The Treasury Department's auto task force has been racing in the past week to clear the major hurdles that prevented Chrysler from coming up with a viable plan to survive the economic crisis ravaging the nation's automakers. Along with the Fiat deal, the UAW ratified a cost-cutting pact Wednesday night.
General Motors, which has borrowed $15.4 billion from the government, has until June 1 to shrink its teetering debt load and reach its own deal with the union to qualify for more assistance. GM CEO Fritz Henderson has said the company still prefers to restructure outside of court, but he acknowledged that bankruptcy has been getting increasingly more likely.
Getting its bondholders to agree to a so-called debt-for-equity exchange is a key component of GM's restructuring plan, but the company's major bondholders have criticized the offer, saying it would leave them with just pennies on the dollar.
Treasury reached a deal earlier this week with four banks that hold the majority of Chrysler's debt in return for $2 billion in cash. But the administration said about 40 hedge funds that hold roughly 30 percent of that debt also needed to sign on for the deal to go through. Those creditors said the proposal was unfair and they were holding out for a better deal.
"I don't stand with them," Obama said.
A person briefed on Wednesday night's events said the Treasury Department and the four banks tried to persuade the hedge funds to take a sweetened deal of $2.25 billion in cash. But in the end, this person said most thought they could recover more if Chrysler went into bankruptcy and some of its assets were sold to satisfy creditors. This person asked not to be identified because details of the negotiations have not been made public.
On Thursday, a group of funds identifying themselves as 20 of Chrysler's "non-TARP lenders" released a statement saying they had been sidelined during negotiations between lenders and the government. The group, which said it holds $1 billion in Chrysler debt, complained that the four banks were "obviously conflicted" because they had accepted money from the government's Troubled Asset Relief Program while they had not gotten TARP money.
The group said its offer to the Treasury Department to reduce its claim to 40 percent was "flatly rejected or ignored."
Fiat is getting its stake in Chrysler for giving the company access to its fuel-efficient technology, a move toward cleaner cars that the Obama administration thinks is critical to Chrysler's future survival. The company has committed to building Fiat cars in Chrysler factories, to be sold as Chryslers.
Obama's auto task force in March rejected Chrysler's restructuring plan and gave it 30 days to make another effort, including a tie-up with Fiat.
Chrysler's bankruptcy filing said it owes more than $10 million apiece to 20 of its unsecured creditors, many of whom are vendors and suppliers.
At the top of that list were: Ohio Module Manufacturing Co. ($70.3 million), advertising agency BBDO Detroit Inc. ($58.1 million), Johnson Controls Inc. ($50.3 million), Continental Automotive ($47 million), Cummins Engine Co. ($43.9 million) and Germany-based Germersheim Spare Parts ($36.2 million).