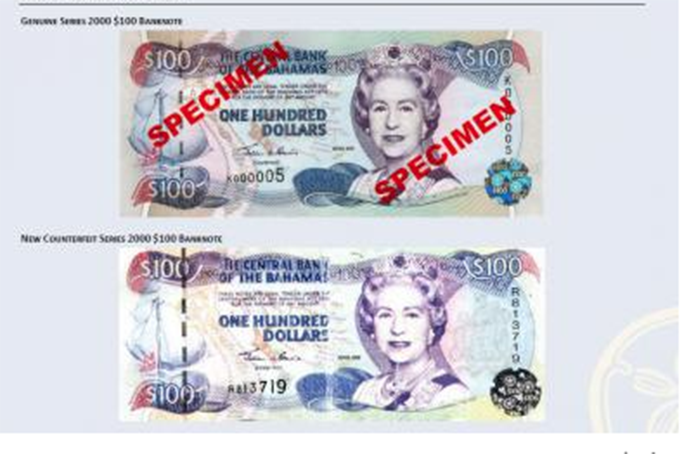 The Central Bank has been made aware that an improved counterfeit version of its Series 2000 $100 banknote is circulating and wishes to advise the public of this latest attempt.
The counterfeiters have been able to simulate a number of security features, some of which are outlined in the attached document.
The public is advised to thoroughly examine its banknotes. Feel the banknote. Genuine banknotes should have areas that feel relatively smooth to the touch, along with areas which feel comparatively rougher due to raised printing.
The Central Bank remains vigilant in its attempt to combat counterfeiting and regularly facilitates Counterfeit Detection Seminars in Nassau and Freeport to assist the general public in distinguishing genuine banknotes from its counterfeit counterpart. If you suspect that you have received a counterfeit note, kindly contact the Central Detective Unit of the Royal Bahamas Police Force at telephone number 502-9990/1. The Central Bank may also be contacted at 302-2620.