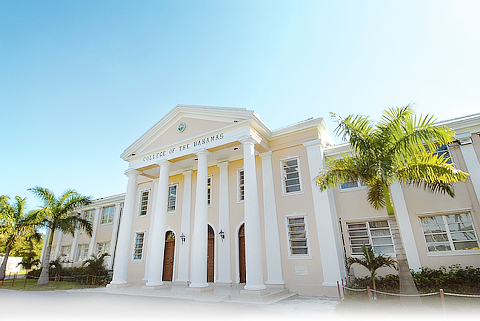 Nassau, Bahamas – June 26, 2014:  As part of the institution's 40th anniversary celebrations, the Counselling and Health Services Department of the College of The Bahamas is expanding the scope of its annual Job/Careers Fair with the introduction of a one-day Career Symposium to be held on Tuesday, September 16.
The event is being coordinated by the Job Placement Advisory Committee of the College under the theme "COB @ 40 – Create Your Future".  The Career Symposium will provide a forum for COB students to explore careers within the country through vibrant panel discussions with key business representatives and experts. COB Career & Placement Counsellor Norma Turnquest, Coordinator of the Advisory Committee, says "We want to afford students the opportunity to gain first-hand information on career options that are closely aligned with their fields of study.  As such, panellists have been selected to represent the major disciplines within the College: Tourism, Business & Financial Services, Liberal & Fine Arts, Pure & Applied Sciences and Social & Educational Sciences." The goal is to expose students to a realistic picture of how the degree they pursue can be applied in the working world.  Other panellists will speak to their entrepreneurial success and provide both inspiration and motivation for the students.
Richard Adderley, Advisory Committee Chairman, adds, "We hope to profile some of our most pressing national needs, including those related to small island sustainability, small business development and entrepreneurship."
The Job/Careers Fair will be held on Thursday, September 18th. The business community will join government agencies, to participate in a hands-on outreach to COB students, with exhibits profiling career possibilities throughout The Bahamas.  The daylong event will also allow employers with job openings to make direct contact with some of the best-trained college students in The Bahamas. Ms. Turnquest points out that firms can also register and post positions on COB's recruitment website at https://bahamas-csm.symplicity.com and adds,
"We would be happy to make special arrangements for firms to interview students of interest on the day of the Job/Careers Fair, or at any other time during that week."  Firms/businesses without current job openings will also exhibit in order to highlight job requirements and showcase their range of career opportunities.  Early booth confirmations include Association of Int'l Banks & Trust Companies (AIBT), Bahamas Financial Services Board (BFSB), Bahamas Institute of Chartered Accountants (BICA), Bahamas Insurance Association (BIA), Bahamas Maritime Cadets, Central Bank of The Bahamas, Higgs & Johnson, J.S. Johnson & Co. Ltd. , KPMG, Machinery & Energy Ltd., RBC Royal Bank (Bahamas) Limited, Securities Commission of The Bahamas, and the Society of Trust & Estate Practitioners (STEP).
COB Campus Life (Office of Student Affairs) will add a new component to the Fair this year, providing the opportunity for student vendors to display their crafts and skills, including food sales.
The Committee sincerely appreciates the public and private sector representatives who have provided advisory services over the years and notes their important commitment to national development.  Members of the 2014 Committee include:  A. Gibson, Aetos Holdings/Wendy's; Antonia Burrows, Higgs & Johnson; Benjamin Smith, Bahamas Telecommunications Company; Bridget Murray, COB/CHMI; D. Nguyen-Comito, Bahamas Financial Services Board (BFSB); David Butler, JPMorgan; Dudrick Edwards, COB/SOB; Eleanor Adderley, Public Hospitals Authority; Henry Hepburn, COB/MPT;  Jana Indi Johnson, AdWorks (Vice Chairman); Norma Turnquest, COB/Placement Office (Committee Coordinator); Olivia Kelly, Bank of The Bahamas; Omar Archer, COB/Campus Life; Richard Adderley (Chairman), Consultant; S. Brennen, COB/SOSC); Sonya Arthur, Department of Labour; Teorah Lowe, COB/C&HSD.
Persons interested in more details on either the Career Symposium or the Job/Careers Fair, can contact Ms. Turnquest at COB or any member of the Advisory Committee.