Candy Man Goodman wants walk so he could molest more people children!!! When are we going to show the country we are ready to protect the children of the Bahamas?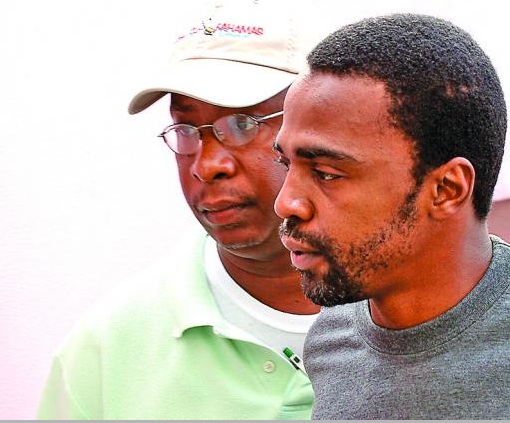 GONE ARE THE DAYS WHEN YA FOOL WITH PEOPLE CHILDREN YA COME OUT CRIPPLE AT FOX HILL!

– What dat say about Fox Hill these days?

Nassau, Bahamas — Bahamas Press stands concern after reading reports that convicted child molester and accused murderer Kofhe Goodman is now seeking bail in the death of Marco Archer – and according to some he just might get bail in a Bahamian court.

The jack-up, crippled and paralytic judicial system of the Bahamas just has some JACKASS WAYS against Bahamians sometimes. WE KNOW DEM!

The accused stands charged with the September 2011 incident, which left the nation in shock, a family torn apart and a child dead.

Marco had gone to a candy store when it is alleged he was picked up by the accused and taken to his demise. Marco's partially burnt corpse was discovered in the backyard of Goodman – hogtied as if he was some wild animal!

Save us LORD from righteous anger outbursts!

And Marco is not the only victim of Goodman, there were others who alleges they were picked up by Goodnman. They told police after they were allegedly harmed by Goodman, he threatened to kill them also – one of the cases is still before the court.

BY DAMN THE CHILDREN CANNOT GET JUSTICE IN THIS TOWN!

Since the incident, calls have been made to organize a Child Sex Offenders Registry to protect the innocence of children in the Bahamas and deliver a community safe from pedophiles…Some say FAR FROM IT and refuse to go down that road. We ask why?

From what we know some people are interested in reducing the age of consent, opening the debate about same sex marriage, taxing the Bahamians to hell and piling up more damnation on the heads of decent people who scream, kick and holler at the gates of this city.

But we are not surprised. BP warns the public to keep ya EYES ON DEM!

How is there even a consideration for bail is being argued when it is known that Kofhe "Candy MAN" Goodman is a convicted felon who has already served time for similar pedophile crimes?

What are we telling our children? No wonder the churrin so violent and lawless these days! No one is listening to the attacks against them!

Bail denied! NO! NO! NO! EVERYTING IS "NO"!

But if someone want be fool and stupid again we say this: "GIVE US Barabas!" [Kofhe] – GIVE HIM TO US!
We report yinner decide!