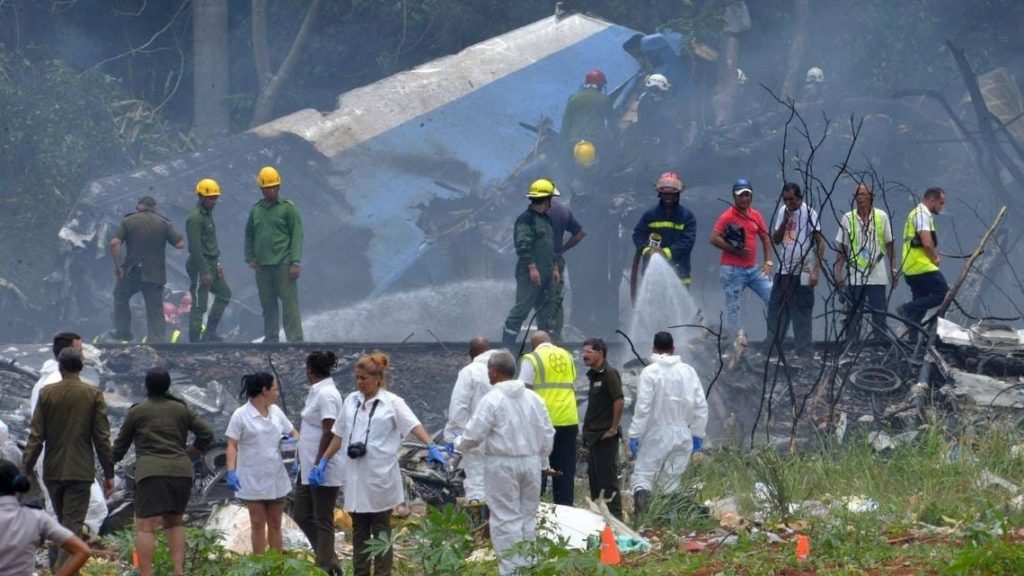 Cuba – Cuban state media reported that a Boeing 737 on a domestic flight crashed in a rural area Friday shortly after takeoff from Havana's José Martí International Airport.
There were reportedly 104 passengers plus crew aboard the plane that was leased by Cubana de Aviación, the Cuban national airline, from a Mexican company. There were no immediate reports on casualties or the condition of passengers but the Associated Press reported that residents of the rural area where the plane crashed soon after take-off said they had seen some survivors being transported in ambulances.
Aviation sources say the plane was traveling from Havana to Holguin when it went down about 1 1/2 miles from the Havana airport in Rancho Boyeros.
Cuban President Miguel Díaz-Canel headed to the scene after receiving word of the crash. "The news is not very hopeful," he said.
Fire fighters were on the scene fighting the blaze as billows of black smoke shot skyward. The airport was closed shortly after the crash, leaving several flights from Havana to Miami on hold, but reopened Friday afternoon.
The flight, DMJ 0972, took off shortly after noon before crashing at 12:08 p.m, according to 14ymedio, an independent media outlet in Cuba. Ambulances, fire trucks, and cars from Cuba's Instituto de Medicina Legal could be seen speeding down Havana's central Avenue of Independence, tweeted journalist Yoani Sánchez.‏