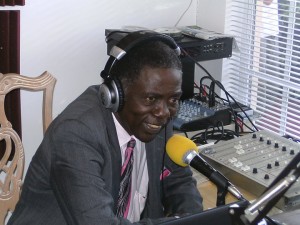 Breaking News is happening… Darold Miller Returns?
Nassau, Bahamas — Bahamas Press is guarding the gate this evening to see who is making entry into town for the General Elections.
We can confirm arrived on British Airways on Sunday evening wearing "light green jacket" is radio personality, Darold Miller.
The former ZNS employee had to leave the country in order to look for work after being treated like dirt in the Bahamas!
He is now back home.
We believe only for the upcoming elections.
Darold will be working out of a secret room for one of the major political parties. Which one we do not know.
BP is breaking news again. Oh – the International observers also arrived into the country this past Saturday….