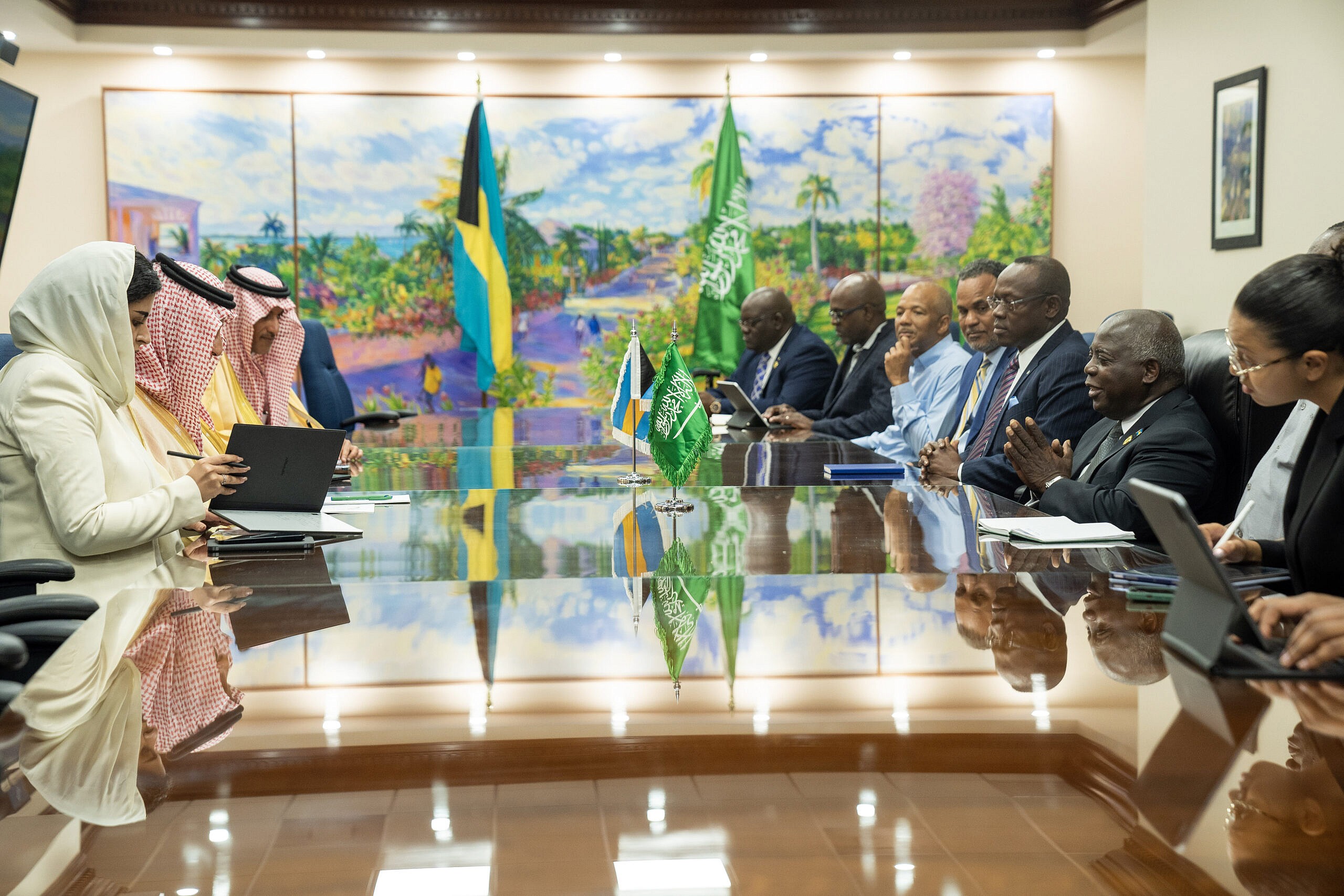 NASSAU| Prime Minister Philip Davis and senior Bahamian government officials held a fruitful bilateral meeting with Saudi Government officials today, signalling the strengthening relationship between the two nations. The meeting, led by Saudi Minister of Tourism His Excellency Ahmed bin Aqil al-Khateeb, saw congratulations extended to The Bahamas on their 50th Independence Day from the Saudi Government.
The dialogue marked significant progress in diplomatic relations between The Bahamas and Saudi Arabia since their establishment. Prime Minister Davis and Minister al-Khateeb acknowledged the positive impacts of these relations, discussing potential future collaborations.
The meeting saw Prime Minister Davis express support for Saudi Arabia's bid to host the World Expo 2030, aligning with the decision of CARICOM Heads of Government to back the Saudi bid.
Most significantly, discussions regarding the Saudi Government's recently established investment fund dedicated to the Caribbean region neared finalisation. Prime Minister Davis lauded this initiative, emphasising its potential to boost infrastructure development in The Bahamas and throughout the Caribbean. Both sides are close to concluding negotiations concerning funding for major infrastructure projects on The Family Islands.
The bilateral meeting also proposed a diplomatic visa waiver agreement between the two nations, an idea that Prime Minister Davis expressed interest in, suggesting a desire for streamlined diplomatic relations.
In a reciprocal gesture, the Saudi Government agreed to advocate for The Bahamas as a tourism destination within Saudi Arabia, promoting cultural exchange and travel between the two nations. This follows an MOU signed in November 2022 between the Ministry of Tourism Bahamas and the Government of Saudi Arabia, spearheaded by Deputy Prime Minister Chester Cooper's investment mission to the region.
Continuing to prioritize the global standing and diplomatic relations of The Bahamas, Prime Minister Davis reiterated his commitment to The Bahamas and the Bahamian people. As an influential voice on climate change, the Prime Minister is steadfast in ensuring The Bahamas maintains a positive global presence.