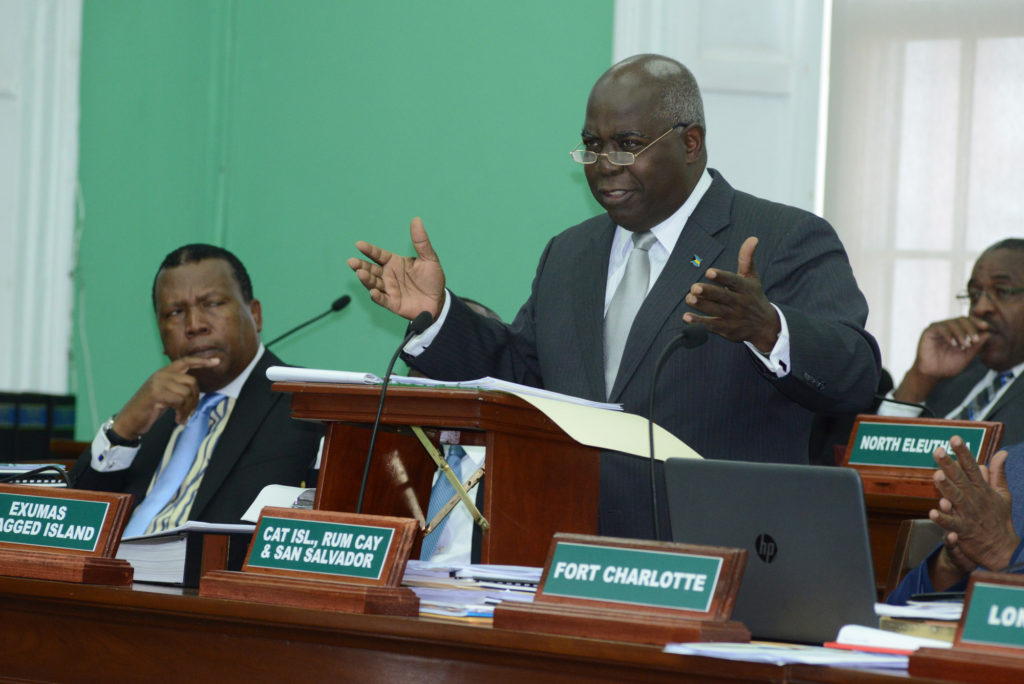 The Interception Communication Bill as currently presented in Parliament will not get the support of the PLP says Opposition Leader Philip 'Brave' Davis, who is convinced that despite its proposed amendment, still have features to it that are unacceptable.
Known to many as the 'Spy Bill,' Davis said when the initial draft was tabled by the FNM, the National Security Minister could authorize the interception of communications. An amendment to the bill was later proposed with a new version now giving that authority to the Attorney General. In light of these moves by the government, the PLP leader expressed his dissatisfaction because he believes the amendment places another 'political appointee' with the power to authorize interceptions.
Davis disclosed that during the PLP's term in office, the Privy Council strongly advised the government to modernize its law and in the process to remove the jurisdiction from the political directorate to the jurisdiction of the court to give permission for interceptions as a way to eliminate the bias and prejudice from the process. He added that when his government presented the bill prior to the last elections, it did so responding specifically to those issues that were necessary.
This bill as it is being presented, he continued, flies in the face of the principle of having an independent public prosecutor so as to be free of political interference. What is so amazing about the issue, he pointed out, is that some of the same people who opposed the bill when the FNM was the opposition party, are now supporting it. "What an about-face," he said. "Such a blatant act of hypocrisy."