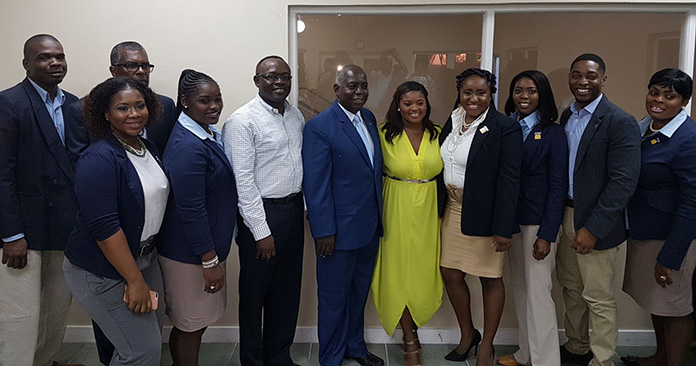 Nassau – As the Progressive Liberal Party begins a new journey of change, Leader Philip 'Brave' Davis says he fully intends to embrace the vision of the Party' s youth as he is certain that time taken to patiently work with them, will help to significantly shape a reformed PLP.
At a time when today's youth are faced with many challenges related to crime, violence and drug abuse, Davis is sending a powerful message for them to remain strong, not to lose hope, but to take a stand and be 'brave.'
Noting that it is 'War Time' for the PLP family, the leader reminds the young people within the party, especially its Young Liberals, to take heed to what the Father of our Nation Sir Lynden Oscar Pindling would say, " This is your party…….step now and get involved."
Davis, who spoke at a meeting held at Columbus Primary School on Monday, was proud to reveal the 'scores' of 'young minds' who have signed up in the fight to return the PLP back to power, adding that the majority of them make up his campaign team!
The race for Party leadership, which officially begins at the PLP National Convention on October 21 – 25, is expected to mark the change, which is to come.