How many got away?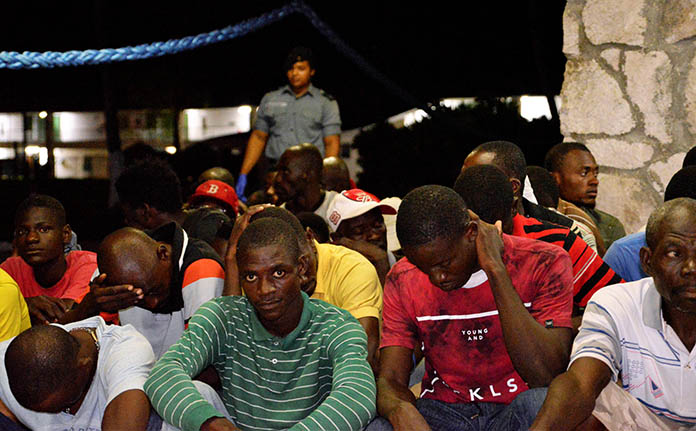 Nassau, Bahamaas – A total of 99 Haitian migrants were apprehended in Bahamian waters on Friday night by members of the Royal Bahamas Defence Force.
While on routine patrol, HMBS Arthur D. Hanna, under the command of Lieutenant Commander Berne Wright spotted a Haitian sloop 4 miles southwest of Ragged Island.
A further search of the vessel uncovered the documented migrants:- 70 males, 29 females, who were then apprehended. The migrants were transported to the capital, where they arrived at 3:00am Sunday morning. They were handed over to Immigration officials for further processing.
The Royal Bahamas Defence Force remains resolute in protecting the territorial waters of The Bahamas as it Guards our Heritage.