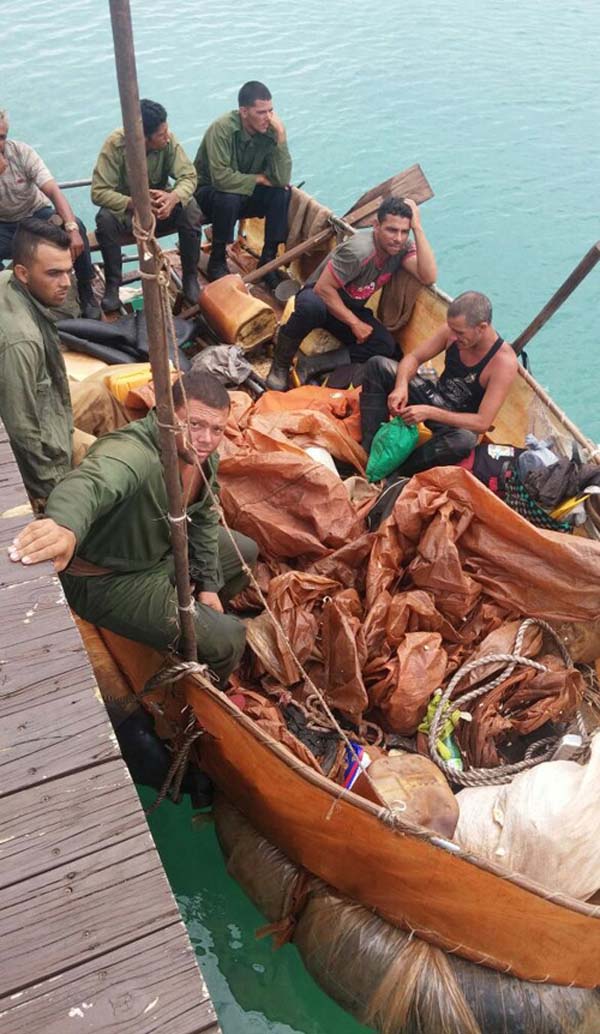 Coral Harbour Base, 12 July (RBDF) – A total of 12 Cuban migrants have been turned over to officials at the Carmichael Road Detention Center. The undocumented Cubans were apprehended by members of the Royal Bahamas Defence Force in three separate incidents over the Independence Day weekend.
Royal Bahamas Defence Force Patrol craft HMBS Leon Livingston Smith discovered one Cuban migrant while conducting a routine patrol near Elbow Cay in the Cay Sal Bank area shortly before 1 pm on Saturday. While in the area, the patrol craft also discovered and apprehended 3 additional Cuban migrants 15 miles north of Anguilla Cay.
In the third incident, 8 Cuban migrants were discovered approximately 3 nautical miles north of Cay Lobos on the southern edge of the Great Bahama Bank shortly before 9 am on Monday by the Defence Force's landing craft HMBS Lawrence Major.