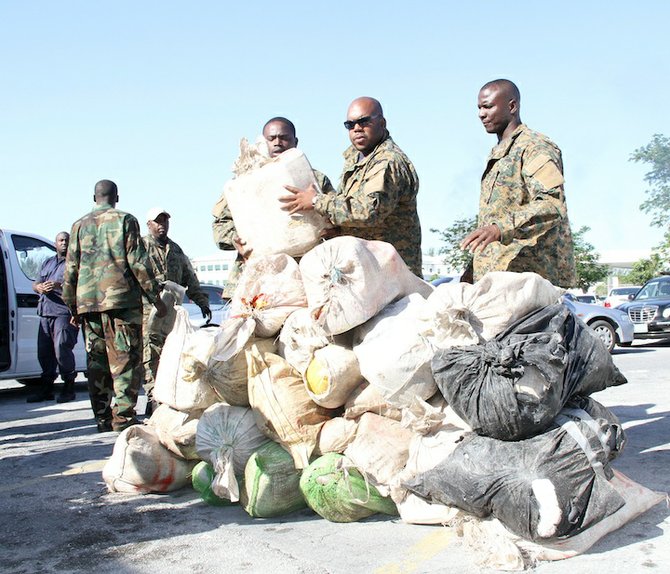 Nassau, Bahamas – Drug Enforcement Unit (DEU) officers dealt a heavy blow to the drug trade with a huge drug bust in the Coral Harbour area that resulted in the seizure of a large amount of marijuana and the arrest of three Bahamian males ages 34, 33 and 31 on Tuesday 23rd September 2014.
According to reports, around 3:30pm Drug Enforcement Unit (DEU) Officers acting on intelligence led a team of officers in the area Coral Harbour, east of the round about. While conducting surveillance in the area officers stopped a black 2005 Cadillac vehicle occupied by the three suspects.
The officers conducted a search of a nearby track road where they discovered a number of packages each containing a quantity of suspected marijuana.
The three suspects were taken into custody for questioning reference to this huge seizure.The total weight of the marijuana is 570 pounds with an estimated street value of $570,000.00.
Investigations are ongoing.