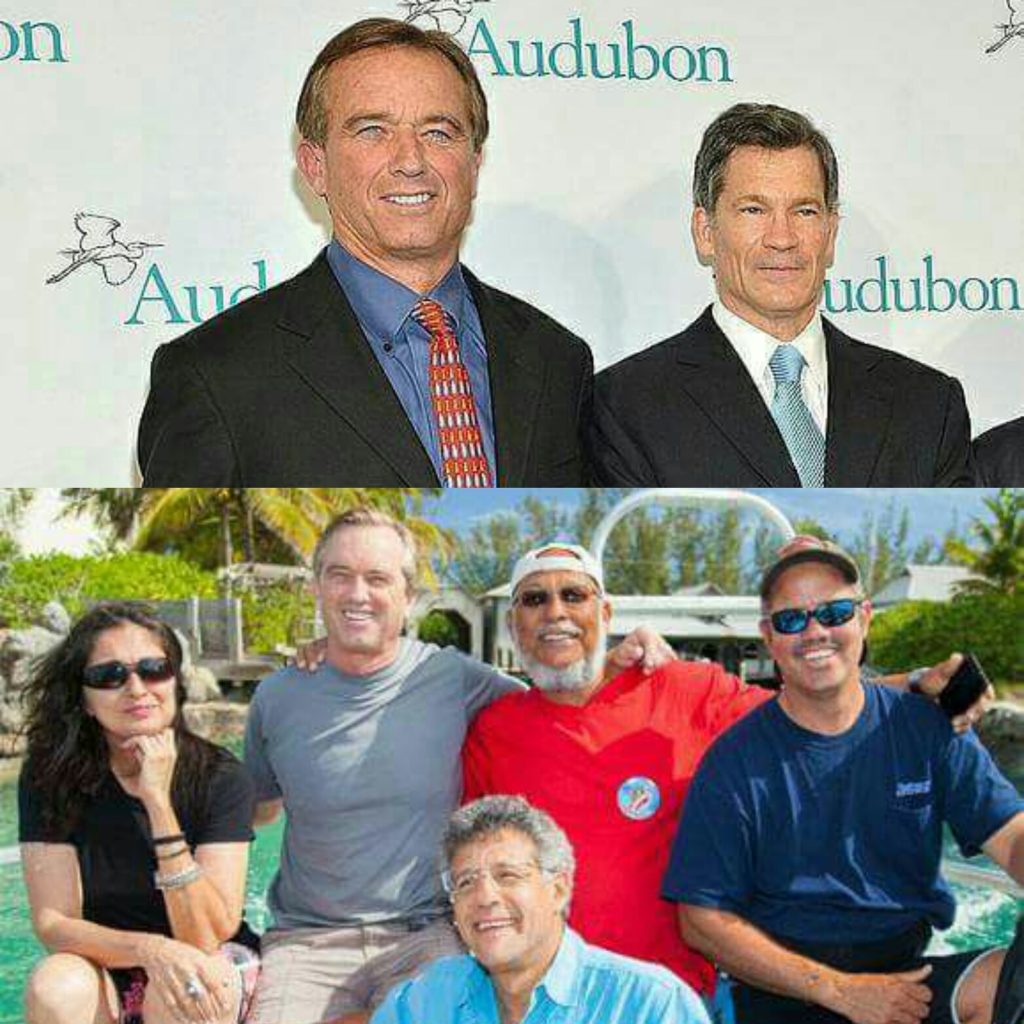 BY CHRISTOPHER ROLLE
Having just read the blog in the Huffington Post, "For immigrants trapped in the Bahamas, a paradise lost," by Kerry Kennedy, President of Robert F Kennedy Human Rights, I am now unalterably convinced that there is a well-organized, well-funded campaign to do as much damage as possible internationally to the good name and reputation of The Bahamas.
What is so utterly repugnant about this diabolical conspiracy is that there are some so-called Bahamian activists who are among the major organizers of this effort, a fact that was clearly implicit in Ms. Kennedy's blog.
Here is the relevant excerpt from that blog, published on January 19, 2017, that underscores this fact: "…Robert F. Kennedy Human Rights is at the forefront of the effort to change broken systems. In the Bahamas, our litigation team, along with the Puerto Rico-based Caribbean Institute for Human Rights, and local partners the Grand Bahama Human Rights Association exposed the inhumane conditions in which migrants are detained at Carmichael Detention Center.
"We petitioned for and won precautionary measures from the Inter-American Commission on Human Rights (IACHR) to safeguard the lives of detainees in the facility. We supported Save the Bays in its successful request to the IACHR for protective measures of its human rights defenders, and we are organizing a training for civil society leaders on how to hold the Bahamian government accountable for human rights abuses before international bodies…"
Despite the fact that the Grand Bahama Human Rights Association (GBHRA) is known to have no more than an estimated six members and its President Attorney Fred Smith is also the leader of Save the Bays, to get confirmation from the funding source of these two entities suggesting that they are actively involved in a plot to destroy the good name of The Bahamas and destabilize the current Government should be condemned by every Bahamian who loves this great country that we call home.
Of course, in an audio released earlier this week of disgusting racist remarks made by Fred Smith at a recent meeting of the Coral Beach Condominium Association in Grand Bahama, during which he described the Bahamas as being "a very a very racist, a very xenophobic, a nationally insecure and a very hateful place to foreigners…," it is not surprising that Fred Smith is a central figure in this plot.
What is surprising , however, is that Joseph Darville — a well-respected resident of Grand Bahama, who at one time was the Principal of Grand Bahama Catholic High School, with responsibility for helping to mold the minds of future generations of Bahamians – has allowed himself to be associated with this plot as a very active member of the GBHRA and Save the Bays, a political group that promotes itself as being an environmental organization.
What also surprises me to no end is that Dr. Hubert Minnis, leader of the Opposition Free National Movement, naively allowed himself to be perceived as being involved in the plot to damage The Bahamas' good name by participating in the Save the Bays-sponsored WE MARCH parade on the same day, January 10, that patriotic Bahamians participated in a mammoth march celebrating that historic date in 1967 when MAJORITY RULE became a reality in The Bahamas in 1967.