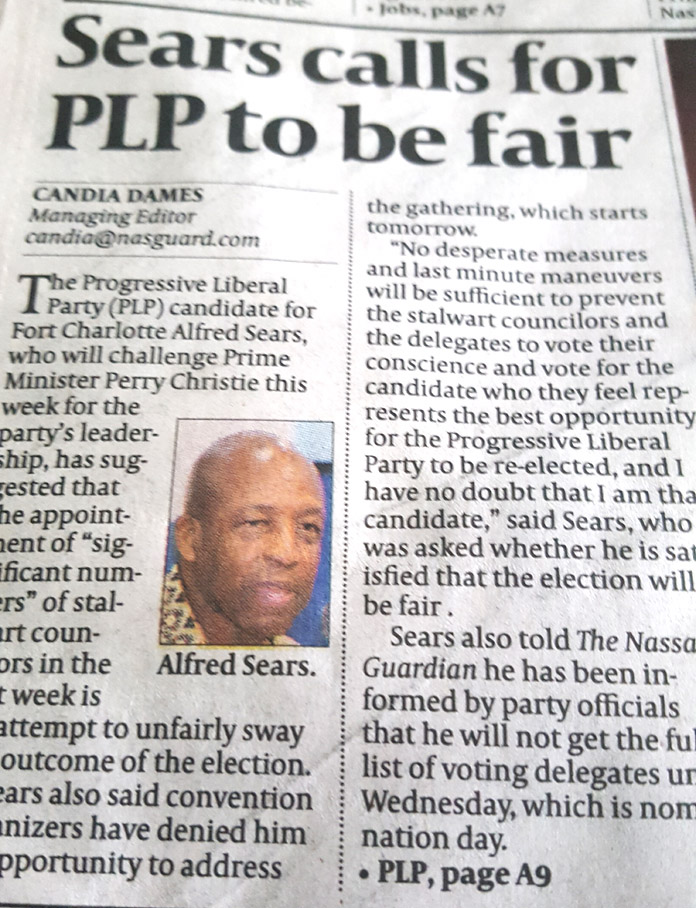 Nassau, Bahamas – Alfred Sears must be delusional. Sear is again in the Guardian talking bad about the PLP and claiming he wants fairness during the upcoming election for leader at the Convention.
Alfred Sears is misguided. Had he asked the right persons like BP he could have gotten the list of voting delegates for the PLP and the FNM. But he is once again on the wrong side of history.
Sears on Saturday held an all-you-can-eat-event on Christie Park with a host of entertainment and almost no one from the community showed up. The attendance was PISS POOR!
Bahamas Press tells Sears to stop BITCHING, stop talking bad bout the PLP like Loretta did the FNM!
YOU GA LOSE! Accept it!