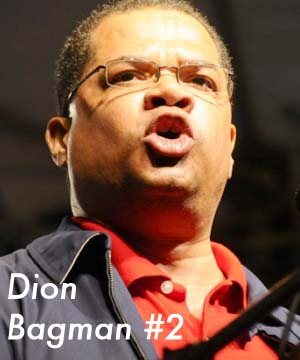 Nassau, Bahamas — The tiresome money rip-off in the matter of Stevens Close still hangs on the back of candidate for FNM Chairman, Dion Foulkes.
Many must have forgotten why Foulkes has been out of the House for so long. Perhaps his absence in the Lower House has to do with the victims of Steven Close, who were stripped of all their investments by the shady legal practice of the former Minister for Labour.
Plenty people forgot how some residents went to Foulkes for legal services in the land scandal of a lifetime that ordered first time homeowners off their properties.
Guess what? Foulkes was one of the lawyers who issued bad titles to poor families seeking to get a home.
The scandal dragged across two governments and, as hopelessness and despair set in, Foulkes and his partner vanished like Houdini and left young Bahamians flat broke.
The issue, we believe, has dealt a terrible political blow to the now candidate for the FNM chairmanship, who appears to have no national appeal, and who has been unable to win one seat in three general elections.
Amidst other scandals, it appears that Foulkes is walking with a huge monkey on his back and continues to carry the scandal everywhere he goes.
FNMs should be thinking to themselves: what value would a Foulkes Chairmanship bring to the FNM? What would the Party gain with him at the top of its political machine?
The fact remains that Foulkes has been at the centre of many national controversies, which is never good for politicians. For example: he was at the centre of the debacle when it came to issuing government contracts that almost destroyed the FNM in 2006 during the leader-elect race, which forced Prime Minister Ingraham to go to great pains to cover up.
Then it is Foulkes' silent record as Minister for Labour in the country, which oversaw a collapse of the labour force in the country and the surge of foreign Chinese and Haitian labour replacing Bahamian jobs between 2007 –2012.
Unemployment under Foulkes' watch climbed from 7.9 in 2007 to 16.2 on New Providence by 2012 and above 20% on Grand Bahama – a record he cannot be proud of.
FNMs looking towards the future in a Chairman cannot believe that, if they go into the room on November 15th and cast their vote for Foulkes, that they would have given their Party the right choice for 2017.
Bahamians do not forget, and if they do, we at BP will remind them.
FNMs must choose a "Scandal Free" leadership team to defeat the PLP in 2017. Foulkes does not offer them that option.
We report yinner decide!