Lodge complex welcoming some strange clientele into its ranks and Police should monitor the situation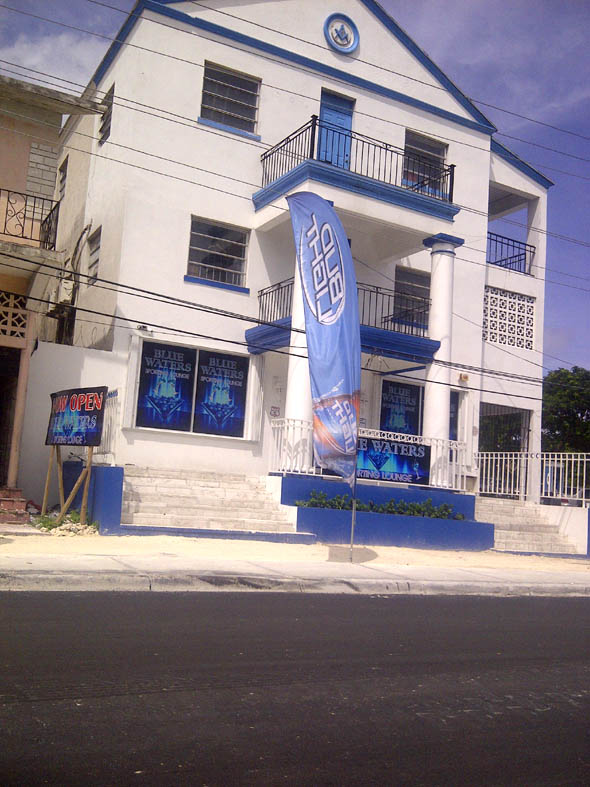 Nassau, Bahamas — Our Police insiders are telling us that hey have a bird's eye view on the the club on top of Blue Hill Road that causes so much traffic problems, especially at night.
Bahamas Press wondered why is it that a club had been there in the past but never caused so much combruction as this one.
Our Police insiders cleared that up for us by saying the clientele of this club is the problem. If you were to take a close look at those who enter the club at night then one will see why the lawlessness outside exists. Junga-lytes, drug dealers, cross dressers, thieves, gangsters, numbers bosses dwell within those walls at night.
BP decided to take an even closer look at the club to see who runs it and found out its a lodge brother from Royal Eagle Lodge, the mother lodge of Prince Hall on Blue Hill Road.
The lodge brother has a checkered past and has won over quite a bit of the members by flashing money around. What has BP a bit confused is that no-nonsense grand master Carl Culmer is allowing this under his watch. The evidence is right there in the clientele.
The Police told us that they are called there often to break up fights that spill out of the club on a regular basis.
BP is no expert on the Masonic Order but with people like Archdeacon Ranfurly Brown involved in it, we expected it to be made up of decent men who were at least law abiding. Who allowed this lodge brother into the fold and has allowed him to bring down the very historic building to a haven for drug dealers and those of generally bad repute?
Why wasn't this lodge brother vetted like the others and cast aside when his past came into question? He was allowed in and with him dragged in a ton of garbage that dwells on the first floor of the historic building.
BP made it a point to dig even further to find out how this could be. Gangsters in Prince Hall Lodge? So we investigated and found out that there is a vetting committee that is headed by the Worshipful Master of each lodge that is in Prince Hall. When a name comes up for membership, this committee takes over and has the final say on whether the applicant should move forward and be a member.
The Worshipful Master of Royal Eagle Lodge was the head of this committee and because he does not function as a Worshipful Master, he allowed this man in and all hell has broken loose since then. So BP decided to dig a little further and found out that the Worshipful Master and his lodge has serious problems and the club owner and lodge brother is bank rolling him and his lodge.
The half pint Worshipful Master seems to have another distraction beside is his lodge's problems. It seems like he is in love with the half pint journalist and former human lackey of Hubert Ingraham who lives in the far west. She is also a sister in the historic lodge we are told.
Our Prince Hall informant tells us that at any time we can go and see the Worshipful Master's car parked outside of the journalist's home even on nights when he should be in lodge. We hope the Worshipful Master knows what he has gotten himself into because this journalist is a sperl, biggetty, brat, who is known to run men crazy. Just ask her contractor husband who she dumped for the half pint Worshipful Master.
This Worshipful Master is also the traveling companion of the gangster club owner. He don't do anything for his lodge but he is always ready to jump on a plane to travel to wherever the gangster wants him to. We at BP hope dem trips are clean. Prince Hall Lodge has taken a pounding from BP over the past year or so but we really wouldn't like to see the historic lodge go down in gangster flames.
We ask Grand Master Carl Culmer to do something about this situation. Why is the Worshipful Master still there if he doesn't function and why is this gangster allowed to drag down the name of this place?
We hope those in charge of Prince Hall Lodge are preparing an eviction notice as we write this.
This is a warning to the club owner and his gangsters. The Police are watching!
We report yinner decide!