VAT PSA 15 from King Of Hearts Media on Vimeo.
Nation bids farewell to Dr. Myles Munroe and his Wife Ruth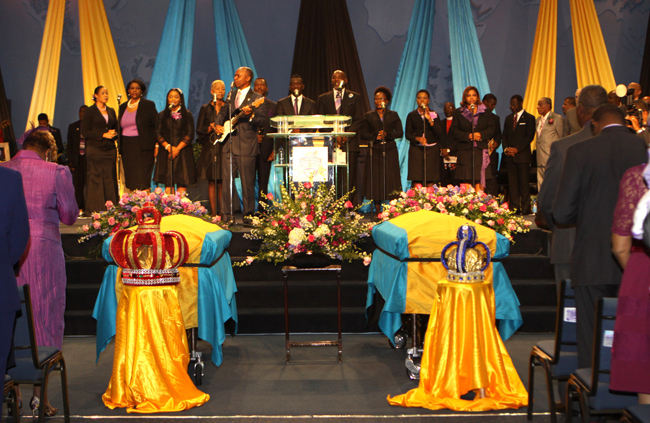 NASSAU, The Bahamas – People from all walks of life — locally and internationally — assembled at the Diplomat Centre for a Celebration of Life for the late Dr. Myles Munroe and Pastor Ruth Ann Munroe, on Thursday, December 4, 2014.
Leading the list of dignitaries and guests at The State-Recognized Funeral were: Her Excellency Dame Marguerite Pindling, Governor General; The Rt. Hon. Perry Christie, Prime Minister, and Mrs. Bernadette Christie; Leader of the Opposition Dr. Hubert Minnis; Senators, Members of Parliament, Senior Government Officials, members of the Diplomatic Corps and leaders of the international religious community.
Dr. Myles Munroe was senior pastor of Bahamas Faith Ministries International Fellowship, where his wife Ruth Ann Munroe served as co-senior pastor. The couple died November 9, 2014 when their private jet crashed into the Grand Bahama Ship Yard. Also on board that ill-fated aircraft were Dr. Richard Pinder, Pastors Lavard & Radel Parks and their son Johanan Parks all of Bahamas Faith Ministries International Fellowship; pilots Frakhan Cooper and Captain Stanley Thurston and American Diego DeSantiago.
Tributes were paid in liturgical dancing, praise and worship, with special selections by Vision singing the remake " Brand New World, and the Original Visionaires singing " Living With Jesus on the Other Side'"– the group Dr. Munroe was a part of in the early 70s. Grammy Award-winning Gospel recording artist CeCe Winans also rendered " Don't Cry for Me" – one of the Winans' greatest hits.
Prime Minister the Rt. Hon. Perry Christie revered Dr. Munroe as "a man who never forgot his roots; a man who was passionately involved in Bahamian nation-building and who played an important part in that process over the course of more than three decades."
He added, "So, let us make no mistake about it therefore, while Dr Myles Munroe was unquestionably a globalist, an internationalist, in scope of his Christian ministry and in the reach of his teachings and travels, he was at the same time a profoundly committed nationalist; a Bain town-bred Bahamian through and through."
Senior Pastor Dave Burrows of BFMI said, "We are gathered here to pay our final respects and tributes to two extraordinary human beings. Today, in some ways we are saddened but in other ways, we celebrate lives of purpose and destiny."
He best described Dr. Myles Monroe, his mentor, as "a transformer; [in] that through his relationship with God and in his pursuits, no one he encountered was left without being transformed." And in Referencing the Bible, Pastor Burrows described Ruth Ann Munroe as "a good thing."
The Munroes left two children son, Chairo (Myles Jr.) and daughter Charisa who likened their parents to a 'king and queen.'
"We have lost one of the greatest fathers and mothers; and… king and queen, who have ever lived," she said.
"Yet is it only by faith that I can stand here before and declare with much authority that Pastor Myles and Ruth Ann Munroe are not dead but are buried alive in me and my brother."
She said that their parents were born into a life of purpose and they died fulfilling that purpose. "They transformed people into leaders and leaders into agents of change."
Tributes were also paid by His Grace Bishop Neil Ellis, President Bishop of Global United Fellowship & Senior Pastor of Mt. Tabor Church; Pastor Gary Curry, Pastor Emeritus of Evangelistic Temple; Dr. William Wilson, President, Oral Roberts University, which Dr. Munroe and his wife attended; Dr. Peter Morgan, President, International Third World Leaders Association; Charles & Xoli Masala, Directors, Myles Munroe International, Republic of South Africa; and many others. Dr. Jerry Horner of Jerry Horner International Ministries in Columbia, Georgia, performed the Eulogy.
In a written tribute, United States President Barak Obama said, "leaders like Myles and Ruth teach us that we are our brothers' and our sisters' keepers and challenge us to practice what we believe through our deeds as well as our words."
Myles Egbert Munroe was born in 1954 in Bain's Town in a family of 11 children. He is an internationally renowned bestselling author, lecturer, teacher, life coach, government consultant, and leadership mentor. He travelled around the world training leaders in business, government, education, sports, media, and religion.
Dr. Munroe is the country's youngest recipient of the 'Queen's Birthday Honors' Order of The British Empire (OBE) Award 1998 bestowed by Her Majesty, Queen Elizabeth II, for his spiritual and social contributions to the national development of The Bahamas.
He has also been honored by the government of The Commonwealth of The Bahamas with the Silver Jubilee Award (SJA) for providing twenty-five years of outstanding service to The Bahamas in the category of spiritual, social and religious development.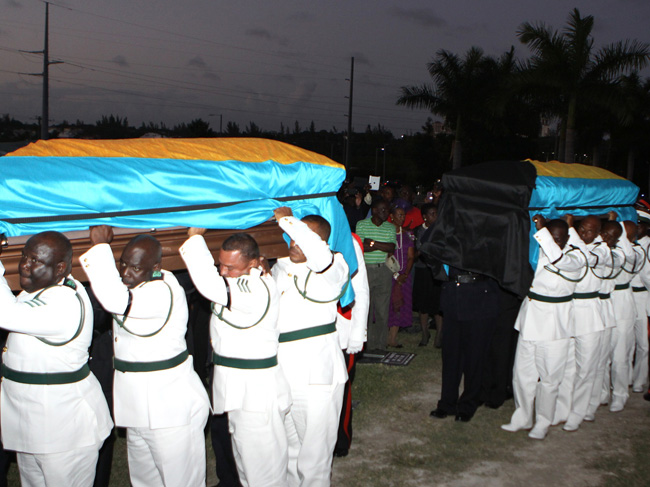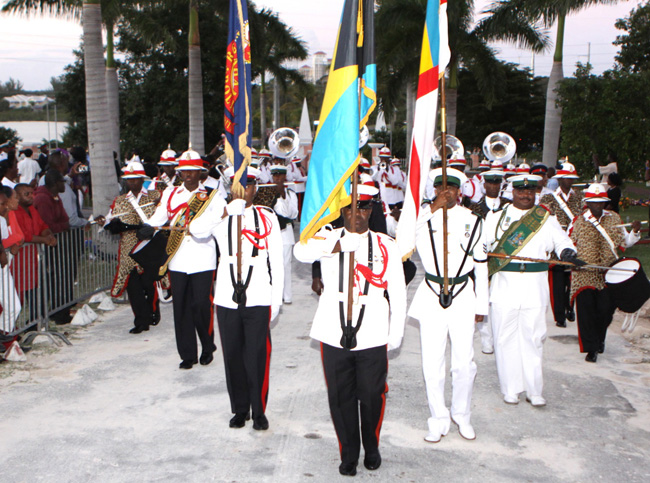 Tidbits: VAT Rates from King Of Hearts Media on Vimeo.