VAT PSA 15 from King Of Hearts Media on Vimeo.
Christie Government delivers AGAIN!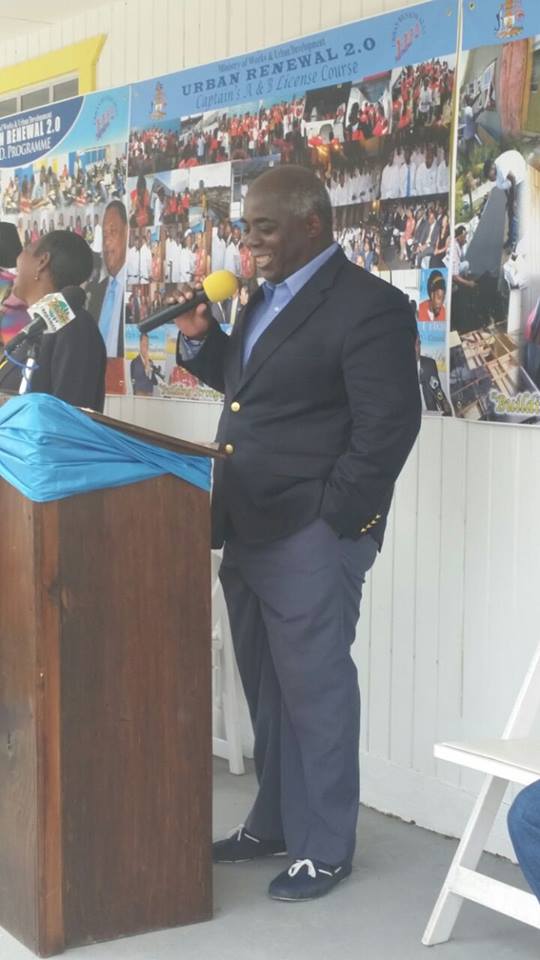 by Hon. Philip "Brave" Davis, M.P.
Deputy Prime Minister
Minister of Public Works & Urban Development
On the Occasion of
Key Presentation – Triplex, Urban Renewal Grand Bahama
Wednesday, 24th November 2014, 10:00 a.m.
West End, Grand Bahama Island
The Bahamas
Salutations:
Good Morning
The island of Grand Bahama is very special to me. It is the place from which I practiced law for many years. It is a place where I cultivated many bonds – professional and personal. I am, therefore, always happy to come back to celebrate.
I am especially happy to participate in this celebration because today, everywhere we go, we cannot help but notice that the world is busy…busy preparing for Christmas, busy getting things done before the end of the year, busy ensuring that they do not carry unnecessary burdens of one year into another. Meanwhile, Urban Renewal has been touching people, busy building communities, and changing lives – this time, in truth, a West End Move.
This Move is the product of innovation. It is an innovation that was ignited by a need that could not be settled by bureaucratic ideologies. Thinking outside the proverbial box is the essence of this West End Move. Coming into the public sector with a private sector perspective has been the most difficult thing for me to overcome. I hold the firm view that bureaucracy destroys initiative. Urban Renewal, the creature conceptualised by our Right Honourable Prime Minister, breaks the back of bureaucracy to meet the needs of people where they are when they need it.
Indeed, Urban Renewal of Grand Bahama has got it right. These men and women of valour, under the most able supervision of Deputy Director Michelle Reckley, have been "pulling rabbits out of their hats" one after the other. The Urban Renewal brand is being stamped all over this island. In addition to their programmes of social mobilisation, the Small Home Repairs Project greatly benefits small contractors, who provide local employment for many masons, carpenters, electricians, plumbers, skilled workers, and helpers, particularly our young men. This celebration today evidences but one of seventy-six (76) homes repaired at a cost of just under eighty thousand dollars ($80,000.00). This has mobilised contractors from the island of Grand Bahama.
While employment is a key benefit, the Project also brings much-needed and urgent rehabilitation to unacceptable housing conditions which plague the poor among us. The Government of The Bahamas is keenly aware that there are some among us that are challenged to see the good of Urban Renewal. For the naysayers, I say, this Government's focus will not be skewed. We remain resolute in our commitment to the poor, downtrodden, and disadvantaged to be innovative in serving those who are most in need. So to the foot soldiers of Urban Renewal, I challenge you to see beyond the jealous yawn of negativity. See beyond the old routines and press toward the mark of better results. We celebrate you today.
Now, I turn my attention to those whose lives have been most positively impacted by the work of Urban Renewal and Small Home Repairs. These are the people of Grand Bahama, who have made contributions to the growth and development of our country. Many of them are now experiencing economic hardship or have progressed to their twilight years. But as the Gospel proclaims in Luke 6, verse 38: "Give, and it will be given to you…good measure, pressed down, shaken together, running over." God has used and continues to use the instrument of Urban Renewal to bless beyond measure.
One of the blessings which flow from Urban Renewal is that of innovation. The beautifully renovated facility that three families will call home today was developed out of need under the watchful eye of that innovation. These families lived in homes which were beyond repair. Urban Renewal is not in the business of building homes. It is, though, about bringing "now" relief. This building was dilapidated – an eyesore for those living in and making transits through West End. Some were of the view that it should be demolished. Innovation saw its potential. Innovation acquired the property, caused the building's renovation, and here we are today – celebrating another success.
Nelson Mandela once said: "There can be no keener revelation of a society's soul than the way in which it treats its children." I add to that, the physically challenged, women, and the elderly. The three families that are to be housed today represent the most special among us. They are our most vulnerable. This is a great day to be called Bahamian.
Being Bahamian is always something to be celebrated; but, as we ready to deliver the gift of keys today, I also recognise, with appreciation, the gift that contractors have banded together to give back to the West End Constituency. On behalf of the Prime Minister of the Commonwealth of The Bahamas, I acknowledge, with heartfelt thanks, the attractive upgrade that contractors have brought to the Government Park. Parks are essential to define the shape and feel of a neighbourhood. This park was fast asleep prior to the upgrade. I encourage you to use it to its full potential of community engagement.
In particular, I thank Mr. Hilton Brown, Mr. Morton Wilchcombe, Mr. Gorman Butler, and Mr. Talmage Hanna for banding their teams together to deliver such an unselfish gift to this area. God will increasingly bless your business because of it.
Mr. Gorman Butler is the contractor of record for the project we celebrate today. We thank him for his handiwork, which I am advised is par excellence. We also recognise and appreciate the donation of furniture by Contractor's Direct. The occupants, who are the primary beneficiary, I am certain will express personal thanks to you.
For Bahamians, this spirit of giving and of Christmas are not lost. This sends a very powerful signal for us as a people. We are survivors – a generous people – kind at heart. We are a Christmas people. For that reason alone, I wish for all of you the happiest of celebrations. Stay safe. Enjoy your families and friends.
Merry Christmas and a Happy New Year!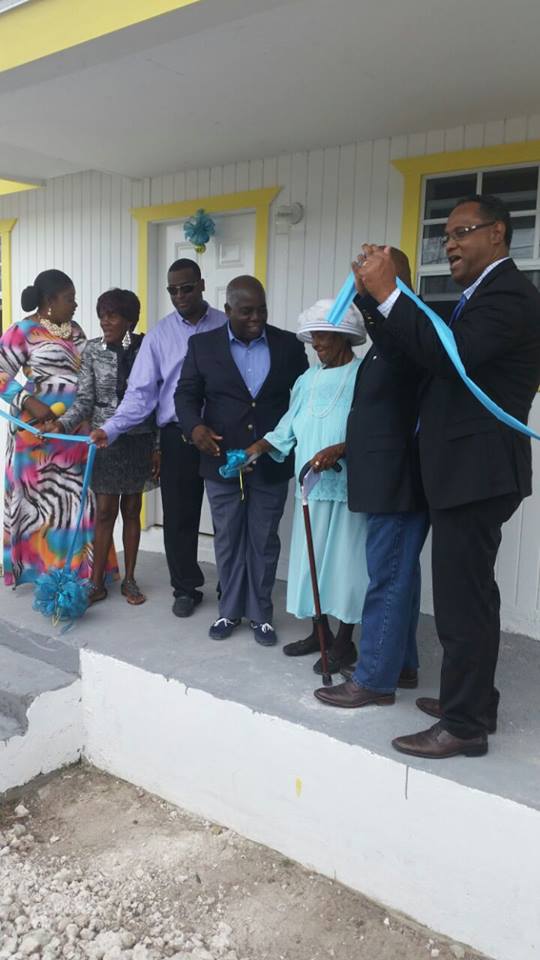 VAT PSA 14 from King Of Hearts Media on Vimeo.
PSA 18 from King Of Hearts Media on Vimeo.