Between the Sands, Pindlings, Maynards, Ingrahams and Turnquest political blocks Dr. Duane Sands could just be da MAN!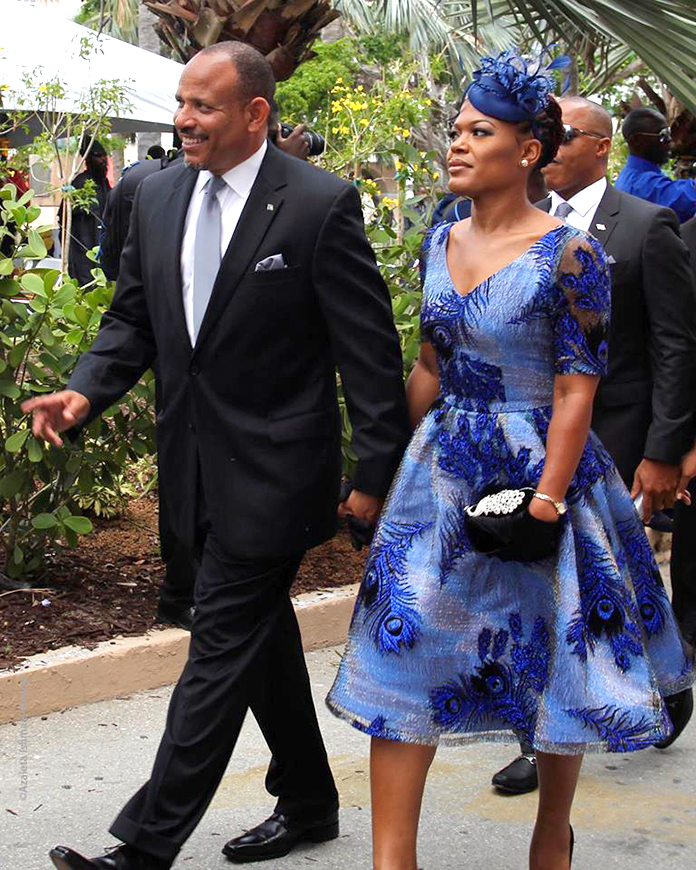 Nassau – Duane Sands wants to be Prime Minister and we at Bahamas Press believe the deal is hitched.
Over the weekend Sands, in shotgun style at beautiful Baha Mar, married for the third time his secret love Laurika Sands. We don't know if the Prime Minister was even invited to the ceremony but Chippie Chipman, the sidekick of Loretta Butler-Turner, was the BEST MAN at the nuptials.
Team Sands, just on July 10th, held one of the biggest political gatherings of supporters within the FNM. We saw how people of every colour and age showed up in support of Sands.
And with Sands, now back in the bonds of marriage, we expect the new bride to begin her efforts of charity around the country.
Sands is the son of beloved Basil Sands Sr. – Bahamian ROYALTY! In the coming days, Basil Sr.'s life will be celebrated and, boy, we believe when the families begin to mourn, Dr. Sands just might collect a huge windfall of sympathy votes for his bid to become Prime Minister of the Bahamas!
All we ga say is this: BP is watching these powerful moves happening now in the country.
We report yinner decide!