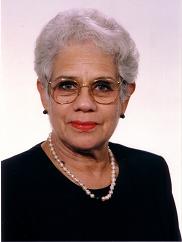 BAHAMAS PRESS SALUTES THE LIFE OF A GREAT WOMAN!
On February 15th, 2011 at around 5:00am Dr. Keva Marie Bethel, CMG, President Emerita and Scholar in Residence at the College of The Bahamas passed away at Doctor's Hospital. Her children were at the hospital when she passed.
She is survived by two children, Nicolette Bethel-Burrows (Ph.D.) and Edward Bethel, a Son-In-Law, Philip A. Burrows, a Daughter-In-Law, Tasha Honey-Bethel, a Grandson, Jaxon Elijah Bethel and other family members including cousins, nieces and nephews and a host of friends and colleagues.
Dr. Bethel severed on a number of local boards in recent years including, Doctors Hospital, Queen's College, The Lyford Cay Foundation, Bahamas Supermarkets Limited, Cable Bahamas Ltd., Safe Bahamas and the Finance Corporation of the Bahamas Ltd.
Just eight days earlier, on February 7th, her only sibling, Bishop Michael Hartley Eldon, passed away and is to be buried today.