Breaking News coming on of Bahamas Press from the Cabinet Office and the US STATE DEPARTMENT!!!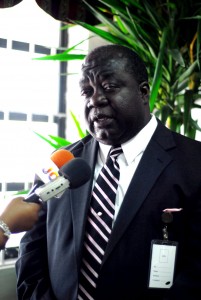 Nassau, Bahamas — Dr. Elliston Rahming Application as Bahamian Ambassador to the US has been WITHDRAWN – just as BP predicted!
Bahamas Press just out of the Cabinet Room can report the Government has EFFECTIVE IMMEDIATELY appointed Dr. Rahming as the new UN Ambassador.
We can also confirm the US State Department just minutes ago has confirmed Dr. Eugene Newry as the new Bahamian Ambassador to the US in Washington. WHAT IN THE HELL IS DIS????
BP LIVE ON THE SCENE AS THE FLY ON THE WALL OUT OF THE CABINET ROOM!!!!
Statement from Cabinet Office:
STATEMENT FROM THE MINISTRY OF FOREIGN AFFAIRS
ON NEW AMBASSADORS TO THE UNITED STATES AND THE
UNITED NATIONS
20th August 2013
FOR IMMEDIATE RELEASE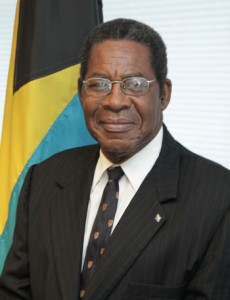 The Ministry wishes to announce that on the advice of the Prime Minister, Dr. Eugene Newry has been appointed Ambassador to the United States with immediate effect. He is expected to present his credentials shortly.
On 3rd May 2013, Ambassador Elliston Rahming, then Ambassador designate to the United States, withdrew his name from consideration as Ambassador to the United States and asked to be reassigned. Dr. Newry agreed to accept the new post and his name was advanced. We made no announcement on either development until agreement had been received from the United States Government. This was received yesterday.
Dr. Rahming is to become the Ambassador to the United Nations and will continue as the Permanent Representative to the Organization of American States.
The two Ambassadors will be introduced to their respective staffs on Monday 27th August and Tuesday 28th August.
The Minister of Foreign Affairs Fred Mitchell welcomed the appointments and said he is looking forward to working with them.
—–end——