POLICE SEARCHING FOR SUSPECTS ARMED ROBBERY AND SHOOTING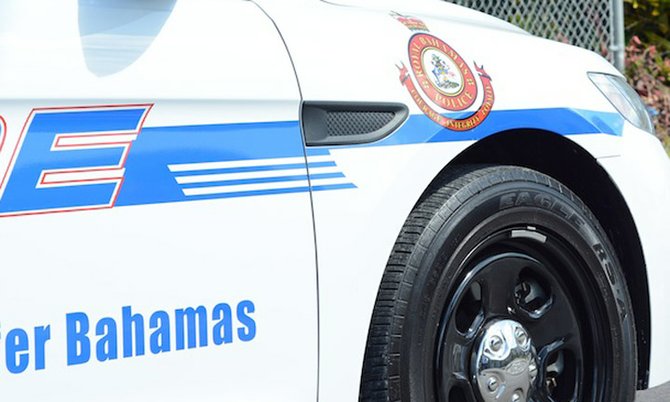 Nassau, Bahamas – Police are seeking the public's help in locating the suspects responsible for an armed robbery and shooting incident that occurred on Tuesday 9th February 2016.
In the first incident, shortly after 10:30am, a man was sitting in a vehicle in front of a business establishment located on Rosetta Street, when a lone gunman approached and robbed him of a deposit bag containing a undetermined amount of cash before fleeing in a gold Honda CRV jeep.
In the second incident, shortly before 9:00pm, a man was standing near a vehicle on Fleming Street, when the occupants of a grey Toyota jeep pulled up and shot him before speeding off. The victim was rushed to hospital, where he remains in stable condition.
Police are actively investigating both incidents.
SELECTIVE ENFORCEMENT TEAM SNATCHED ANOTHER HANDGUN OUT OF THE HANDS OF CRIMINALS
The courageous efforts by the officers of the Selective Enforcement Team in ridding the streets of New Providence of illegal handguns continued on Tuesday 9th February 2016 with the seizure of another handgun.
Reports are that around 6:00pm, a team of officers from the Selective Enforcement Team acting on intelligence executed a search warrant at a home located on Lawton Avenue, Nassau Village, where they uncovered a .9 millimeter Austria pistol with 15 rounds of ammunition. Additionally, a large quantity of foil wraps containing marijuana was found.
Two adult males and two adult females were subsequently arrested in connection with this find.
Police are appealing to anyone who may have any information regarding any crime, no matter how small or insignificant (the tip) may seem, to anonymously call Police at 919 or CRIME STOPPERS at 328-TIPS (8477) OR 1-242-300-8477 (FAMILY ISLANDS).