Bahamas Press rejects the heartless candidate for the Senate!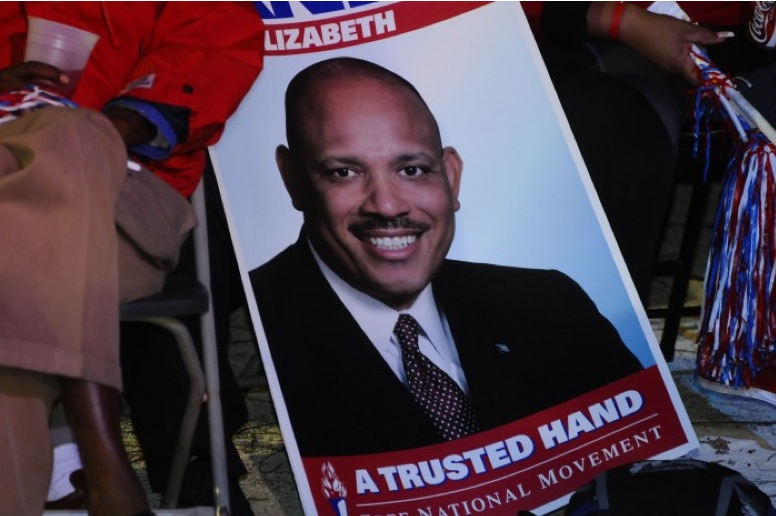 Nassau, Bahamas – As the world turns, the FNM finds itself at another crisis: the appointment of another Senator.
Faced with serious and damning information where its National Chairman and Senator Michael Pintard could possibly land in the hands of the police, the party moves on.
Deep in circles of the organization, we understand Duane Sands has once again surfaced as the potential replacement in the Senate for Pintard. This would be a huge mistake.
No one remembers save BP how Sands, the perennial loser in the Elizabeth seat, called the people of Elizabeth "Greedy" in the Tribune article during the 2010 Elizabeth by-election.
Sands, yinner in the FNM should remember, was the one responsible for slamming the door on a young single mother and her seven children, locking them out of their home after falling on hard times at the Bahamas Mortgage Corporation. He was the Chairman.
The Heartless Surgeon was the same Bad Candidate who called for on national radio for the castration of men and on a radio show with Lester Cox advanced the argument for State Sanctioned Abortions. Now why a medical doctor would call for the massacre of the unborn is beyond us.
Sands also was the one who, many would remember, disagreed with the creation of a state of the art Critical Care Block, and was the one arguing on the wrong side of history for trailer theatres so the Princess Margaret Hospital could continue to look like a third world refugee camp.
Lest we forget, today, Duane Sands does not stand with the masses on the introduction of National Health Insurance. To his credit, mind you, he wants coverage for critical care, while still denying the thousands without any coverage a chance to get some sort of healthcare coverage while the program rolls out in stage one. He, being the selfish, heartless soul he is, has joined the chorus "Not NOW!", a tune too familiar in the course of our history.
Bahamas Press submits the case that for these and many more reasons we advance the argument that Duane Sands, the man who upholds the people of Elizabeth as "GREEDY", is unfit to serve in our Parliament!
We report yinner decide!