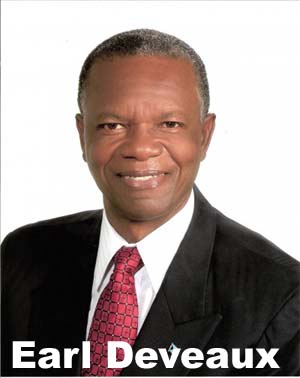 We here at BP pause to celebrate World Environment Week. We note the proclamation signed by the Prime Minister in the Dailes today. We however, feel compelled to write on the destruction and havoc the " Mugabe" Government led by Hubert Ingraham is perpetrating on the Bahamas . We speak about the Mangroves at Bimini Bay, the trees being burnt for coal on Carmichael Road , the destruction of the foreshore of Saunders Beach and numerous other instances of degradation of the environment. And most recently the BELL ISLAND MASSACRE AND INFAMOUS HELICOPTER RIDES BY THE CABINET MINISTER!
What has even ticked us further is Earl Deveaux and the Government now announcing that the garbage landfill will be given to foreigners to run and that you, the taxpayers will have to pay for your garbage to be collected. This is done with no consultation to "We the People".  What is even worst is that the company Cambridge has no money and wants to borrow it locally. What are they bringing to the table? Mr. Deveaux says that they will sell shares, well surely the small man cannot buy any shares. The institutional investors will buy the shares. This is the same foolishness Deveaux and the Prime Minister is spewing about the Arawak Cay Port deal. We all know some of the 19 owners are involved in three or four of the companies. We all know according to the Central Bank figures, more than 95% of the savings in this Country, is held by less than 10% of the population. So pray tell us, who will be able to buy the shares? not Mama and cousin Zeke and Aunt Rhoda. It will be the very same people who hold the preference shares.
In the situation of the landfill, why could it not be sold to the staff ?, the Govt could guarantee the loan and the staff would be the preference shareholders and sell enough shares to the Public to raise the required funds. This would be the Christian and decent thing to do, this is how you empower your people, but nooooooo, it is all about White people with Earl and Hubert. It is your land, but they want to give it to the foreigners, they want you to be slaves and not owners.
We should take back all of the hundreds of Acres of Crown Land that Earl Deveaux has in Andros and give it to foreigners, let us see how he would feel.
We here at BP call for Deveaux's removal as he does not have the best interest of Bahamians at heart and he now shares the dubious distinction of being the second person to be declared "Demon of the Week". The first was the now defrocked Archdeacon Bowleg.
WE NEED CHANGE!