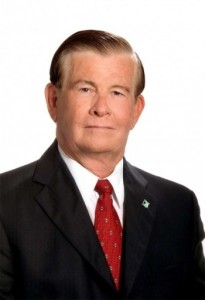 Abaco, Bahamas — Bahamas Press is following a nasty fight between MP for South Abaco, Edison Key, and environmentalists at the Abaco Business Outlook this week in Marsh Harbour, Abaco.
During the Q&A at the event, someone asked Key about the rising cost of electricity on the island. Key replied, "If it wasn't for them environmentalists wanting to get diesel instead of Bunker C, you wouldn't have these high electricity bills. You got to blame the environmentalists for that one!"
Eric Carey, Director of Bahamas National Trust (BNT), took exception to the MP's remarks and later told Edison, he was out of line with his response.
Edison in a rage shot back and stated, "We don't need ya'll from Nassau coming up here telling us what to do, We built this island, …I helped built this island."
The row went back and forth for a little for a while leaving onlookers at Outlook in shock at the behaviour of the men.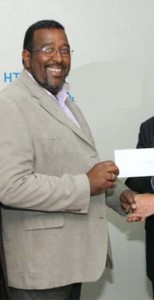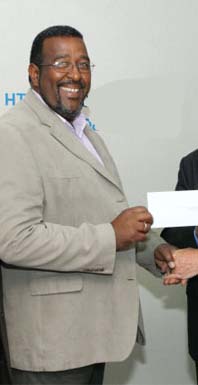 Shortly afterward during the coffee break Key was over heard telling someone, "And if he [Carey] wants some more, I will give him more." The bitter row proves that the divide in Abaco is heating up.
Readers would remember how Hubert Ingraham with the advice of Edison Key, changed the location of the new Abaco Power Plant from Snake Cay to Wilson City; forcing the wastage in the million of tax dollars to accommodate special interest.
The new and old power plants in Abaco are both running at the same time, again wasting more public money is an already strained economy. Perhaps, Edison Key, should tell Abaconians when will this wastage cease? That would the highlight of a real OUTLOOK on Abaco!
The real reason why Abaconians and visitors have suffered during the summers of 2007, 2008, 2009, 2010 and 2011 was due mainly to Edison Key embracing special interest.
The good people of South Abaco will remember this point when they go the polls and reflect on the role Edison Key played in making their lives miserable during these past five summers.